Main content
BioBlitz at Alderbrook Meadows Wildlife Sanctuary
Event date: Monday, May 1, 2023
— Events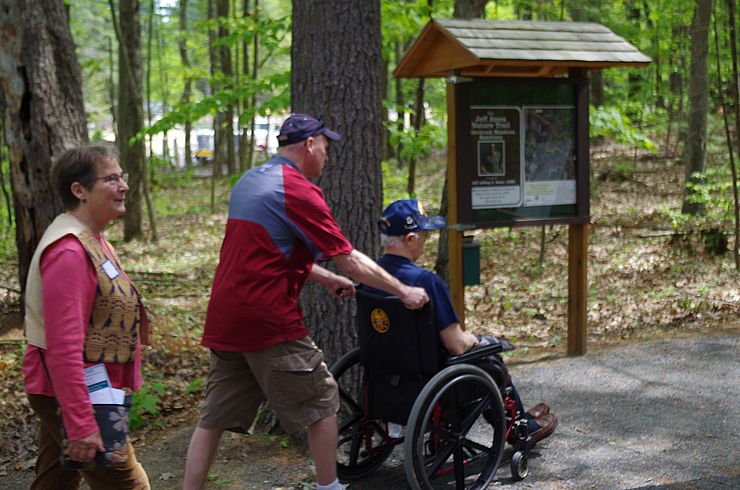 6:00-7:00pm
Join Mount Grace for our third City Nature Challenge event! Meet May Grzybowski, our TerraCorps Land Conservation Steward, for a bioblitz at our accessible Alderbrook Meadows Wildlife Sanctuary Trail. May has worked in environmental education at Nature's Classroom and is passionate about citizen science! All ages are welcome to this event!
The iNaturalist City Nature Challenge is a worldwide bioblitz April 29-May 1st. We'll be walking the short trail which leads to a beaver pond andwe will be trying to observe as many different plants and animals as we can! Your observations help scientists around the world to better understand and protect species. At Mount Grace we are using iNaturalist to learn more about the land we conserve and keep a record of the natural history of our forests.
To register, please e-mail May at grzybowski@ mountgrace.org – Participants should download the iNaturalist app to their phones before arriving at the event or be ready to share a device with others. Adults with kids can also download the kid-friendly app Seek.