Main content
Give Back to the Land Day
Event date: Thursday, April 20, 2023
— Events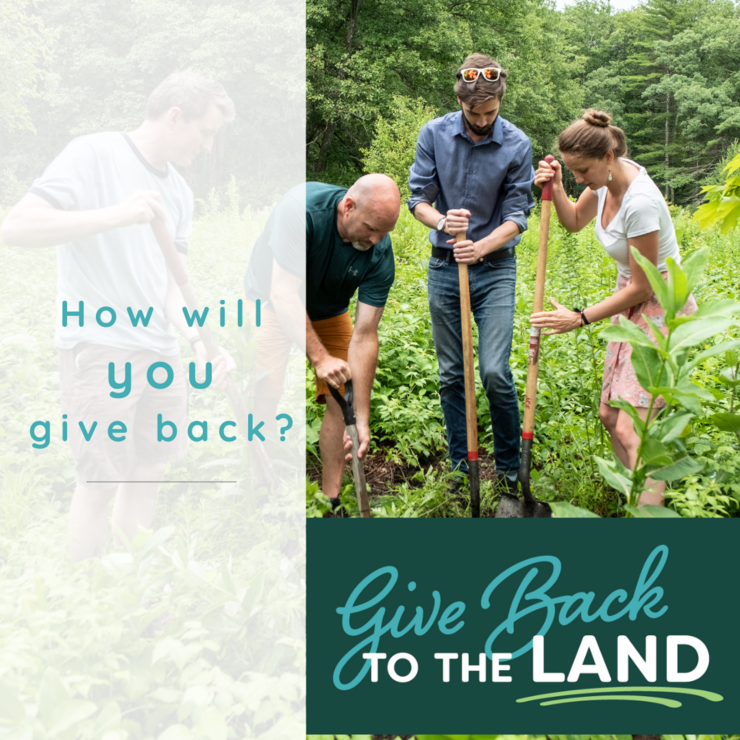 As we celebrate Earth Day, its message of protecting open spaces, clean air and water, and threatened wildlife is as important as ever.
The land trusts of western and central Massachusetts are coming together to Give Back to the Land, and we invite you to join us!
The land gives us so much – clean air and water, healthy food, wood for our homes, inspiring vistas, fun spots to hang out with friends and family. What can we give back to the land? In the spirit of reciprocity, consider what you can give back to the land today and every day.
Donate today to help Mount Grace protect more of the precious land that provides for us, to help us take care of the land we've protected with stewardship projects, and to help us build relationships with land and community. Join us at a community cleanup or a citizen science project, anything to give back!