Main content
Historical Hike: Through Time & Trees
Sunday, November 19, 2023
1

PM

– 4

PM
Topic: Events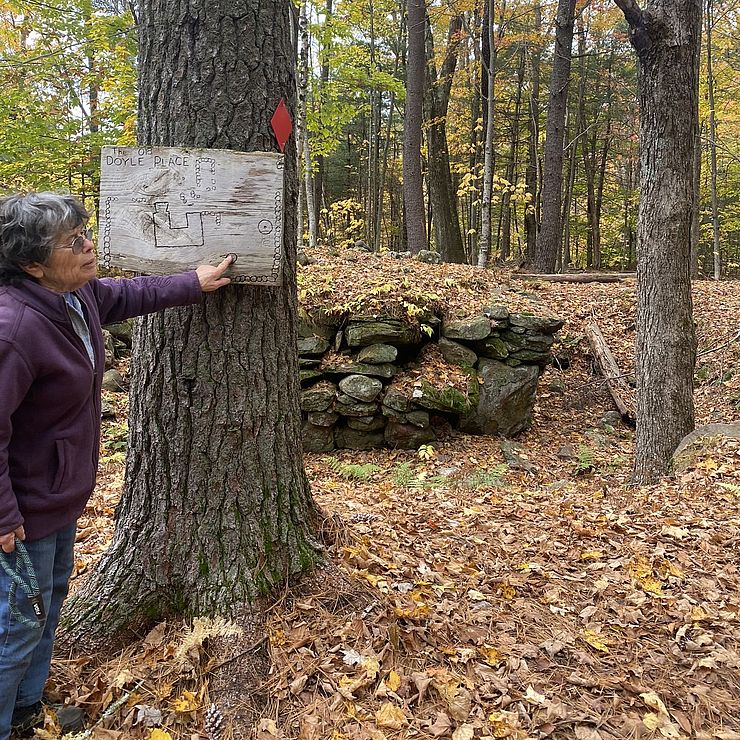 RESCHEDULED TO RAIN DATE – NOW ON SUNDAY 11/19.
1pm Tour: Fisher Museum 324 N Main St, Petersham
2pm Hike: Cutthroat Brook Tree Farm 586 Briggs Rd, Athol
Want to learn about the history of the land in our region? Want to find out how tree resilience can give us hope for the future? Join Mount Grace & Harvard Forest for an exploration of waypoints throughout the past that can help us mark the trajectory for our future.
This hike is about exploration as much as it is about learning the right answers. We are going to do some 5-senses imagining of the land as an open farmland, but also as it was before that.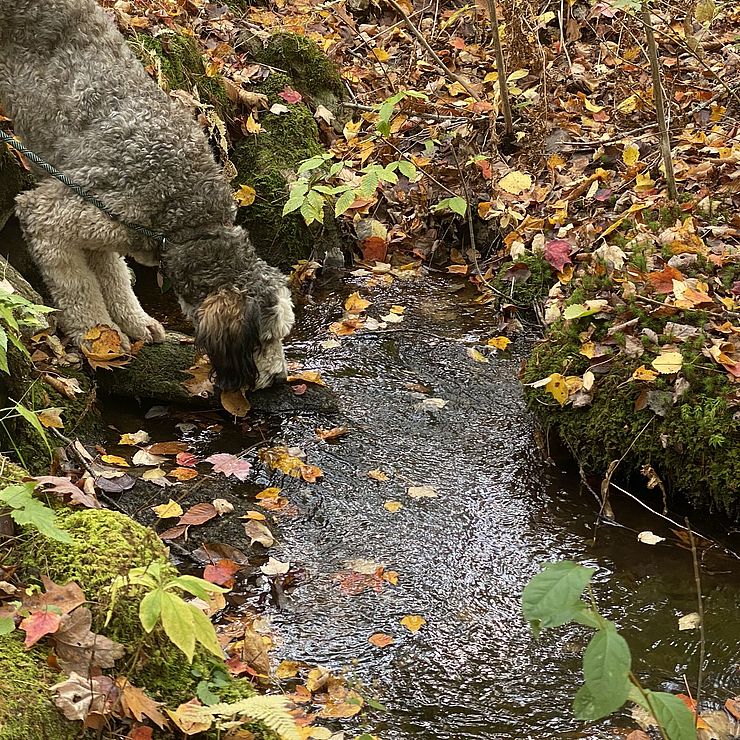 We're going to go all the way back to the glaciers, when there was a mile of ice over everything (which is where all those stones came from), and then a boreal forest came in (with Indigenous humans), and then the hemlock and oak (wildlife changing a lot with those transitions)… lots happened before it was farm and it's all relevant to our awe and wonder about the history of the land, and the conservation that's imperative for its transition to tomorrow.
Please email Emily at rueger@ mountgrace.org to RSVP.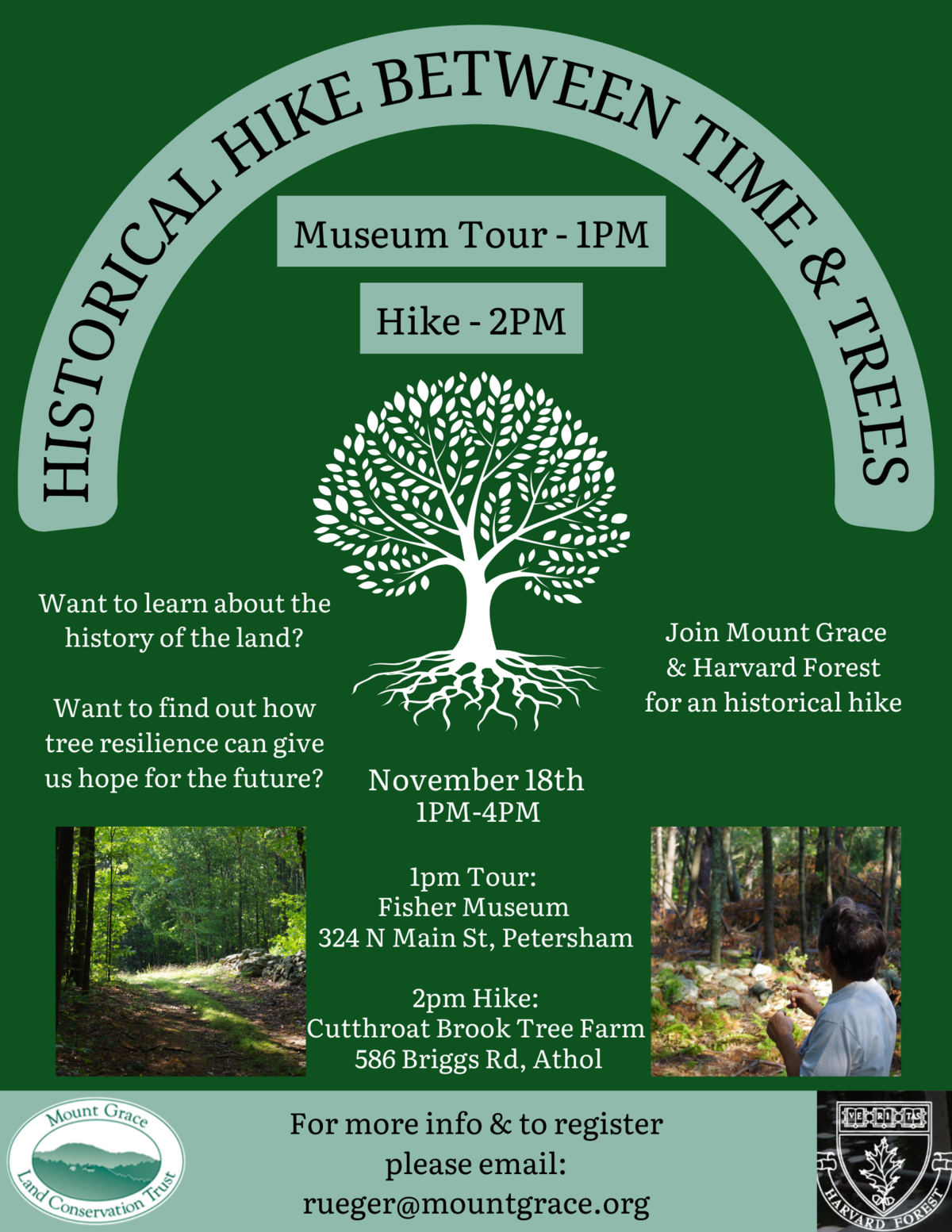 In Partnership with Harvard Forest