Main content
Remembering Nature Lover Dr. Peter Tishler
Posted Monday, March 1, 2021
— News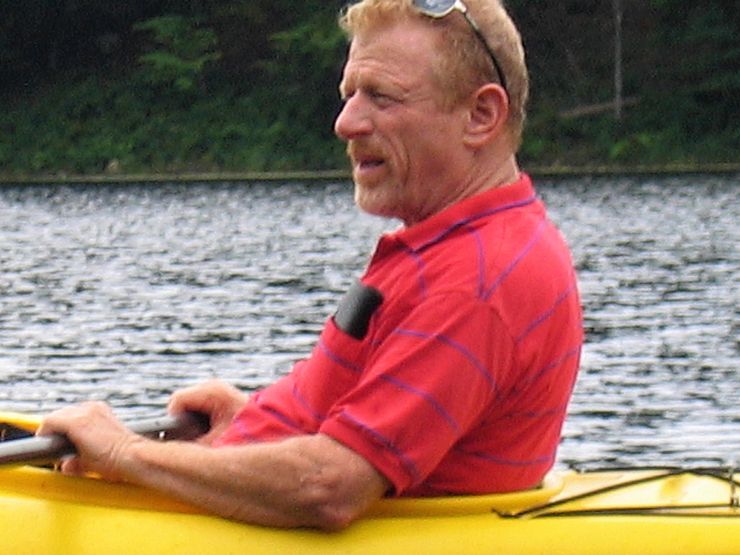 For Peter Tishler, M.D., who died in January at age 83, love of nature was central to his life. For most of his adult years, his affection for the natural world was focused on 90 acres of land in Royalston that he and his wife Sigrid purchased in 1973. Keen environmental awareness centered on this tiny piece of the planet Earth and was for Peter, as for many of us, based on deep-seated emotion as well as a scientific orientation.
When I spoke with Sigrid recently, she told me that conveying this love of nature to his children and grandchildren was a constant over the nearly half-century since they bought the property and built a house on it. They raised their two children, Jordan and Alison – now in their 50s -- in their Brookline home (later moving to Watertown). Royalston offered a retreat in a place with a low population density, plenty of forests, and a nice field, too.
The late Harold Newton of Royalston, who was both the police chief and a multi-skilled tradesman, helped the Tishlers build a spacious home. Another structure -- a little house that was previously on the land, which they dubbed the Mouse House -- offered temporary shelter and continues to add to the memories of enjoyable days. All of this happened just two hours away from the Boston medical community where both Sigrid and Peter practiced their professions. He specialized in genetic diseases while she treated patients with cancer and HIV/AIDS.
Sigrid told me how this country paradise was found:
"Peter and I first found out about the land from an ad in the Boston Globe in the 1970s. We had gone to Connecticut for Thanksgiving, and en route home, with snow coming down and two children in the 'way back' of our Chevy station wagon, we drove north to Royalston and immediately fell in love with the land."
Two young architects owned the land but the price was beyond the means of the Tishlers. They briefly gave up, but then, with Peter's parents contributing some funds, they purchased it.
Driving out most weekends, the family used the Mouse House and camping gear to enjoy the rural lifestyle with their small children and two dogs. They improved on a trail around the periphery of the property. Sigrid noted, "Peter wanted the land to remain in the family forever," adding that he feared development and had joined the Mount Grace Land Conservation Trust in the mid-1980s as one of its earliest members. In 2008, Mount Grace staff helped protect the land in perpetuity with a conservation restriction. The trust was mentioned in Dr. Tishler's published obituary as a recipient of memorial donations from friends and family.
Sigrid has many sweet memories to share about the couple's time together in the North Quabbin, and of course they became aware that the water they'd been drinking for most of their lives in Boston and its suburbs came from the Quabbin Reservoir just a few miles to the south. The recreational opportunities included swimming and paddling and observing tadpoles in Warwick's Clubhouse Pond (a.k.a. Sheomet Lake) and kayaking in other area ponds.
"We loved the birds we had on our land," Sigrid said, adding, "We were already interested in birds and one time, when we were first coming up, driving past the Gale Farm on Tully Road, we saw a bluebird. I had never seen a bluebird. We were absolutely stunned, but we never saw another one." The Gale Farm is now called Tully Meadow Farm, owned by Mount Grace board member Bob Busby and his wife Maureen Conte – and with most of its land in conservation via a Mount Grace plan including the Massachusetts Department of Conservation and Recreation. Sigrid, Leigh Youngblood, and I all think this is a pleasing connectivity to the narrative.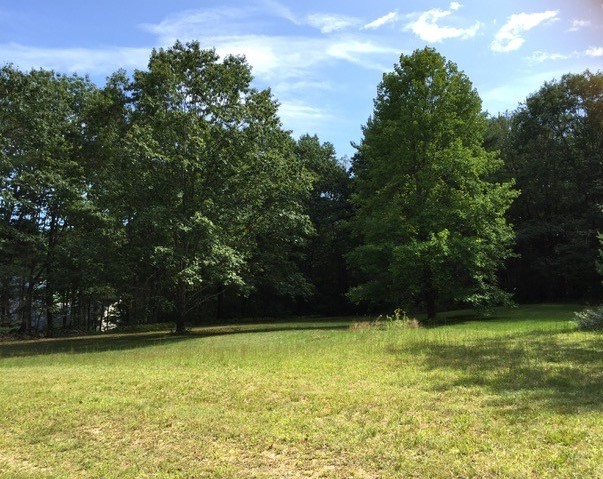 Another story told by Sigrid is about an open field on the Tishler property. She recounted, "Peter and I planted trees that we loved as gifts to each other for important occasions. One of them was for Peter's 40th birthday. He had a memory from his early life in New Jersey of a tulip tree, "so I schlepped a tulip tree, an enormous, gorgeous tree, which we planted, and it was something he really treasured." That tree is big, healthy, and beautiful more than 40 years later. Interestingly, there are two tulip trees in the Skyfields Arboretum.
The published obituary of Dr. Tishler is so nicely worded that I'll end with this excerpt: "A graduate of Yale School of Medicine, Peter was the consummate academic physician. He loved the care of patients, research, and teaching at Brigham and Women's Hospital, the West Roxbury Veteran's Administration Hospital, and Boston City Hospital. He trained generations of residents and never forgot his own teachers at the former Boston City Hospital. He was an avid gardener, growing orchids and participating in land conservation. He loved music and never missed a piano recital by any of his grandchildren. He instilled in his children and grandchildren both a love of nature and a strong social conscience."
Peter was an enthusiastic conservationist and informal mentor to Leigh Youngblood. We are saddened by his passing.