Main content
Staff & TerraCorps Members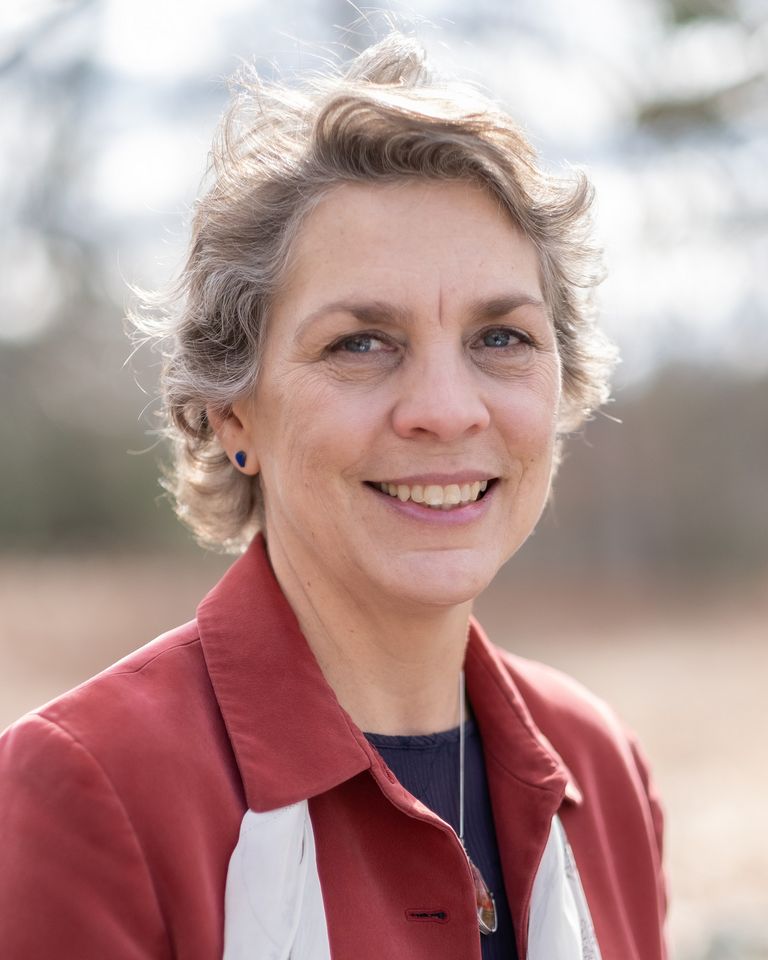 Leigh Youngblood
Executive Director
Leigh's tenure began in 1994. Since then, Mount Grace has grown from two to ten staff and has initiated and spun off the successful TerraCorps AmeriCorps program, which supports 20+ nonprofits working at the intersection of land conservation and urban agriculture. With its partners, Mount Grace has protected 35,000 acres since 1986, and actively manages 1,800 acres of land including forests, agricultural leases, and a commercial building lease with the Quabbin Harvest Food Co-op. Leigh's application of a cooperative approach, both internally and externally, has led to many successful partnerships and innovative landscape-scale conservation projects with land trusts of all sizes, state agencies, and multi-level collaboratives. Leigh has served as an officer of the Mass Land Trust Coalition and was appointed by Governor Deval Patrick to co-chair the Massachusetts Commission on Financing Forest Conservation in 2010. She played a key role in establishing the North Quabbin Regional Landscape Partnership in 1997, which continues to bring together diverse groups to protect strategic open space. Leigh has consulted on conservation projects in Oregon, New Hampshire, and Georgia. Since 2018, Leigh has served on the national Land Trust Alliance's 16-member Conservation Defense Advisory Council.
Emma Ellsworth
Deputy Director
Emma comes to Mount Grace as an avid hunter, angler, hiker, and outdoors woman. She lives at the base of Mount Tully, a Mount Grace protected property. Emma feels very passionate about protecting her "backyard" and grateful to be able to call it a job. Emma spent the last 20 years as a union organizer and negotiator, fighting for social justice, for working class people to have a voice on the job, and for a chance at a decent quality of life. She is thrilled to be applying those same collaborative skills to conservation. She believes deeply in our need to bridge differences, foster a culture of finding common goals, and stand up for what we believe in if we are to be successful. She follows in the footsteps of her father, who was a Mount Grace board member, her brother who was the key note speaker at an annual meeting, and her parent Jay Lord, who helped found Just Roots, another Mount Grace project. Love of the land is in her blood. In this age of crazy storms, unprecedented weather, and bird population decline, conservation of our "backyard" is more important than ever.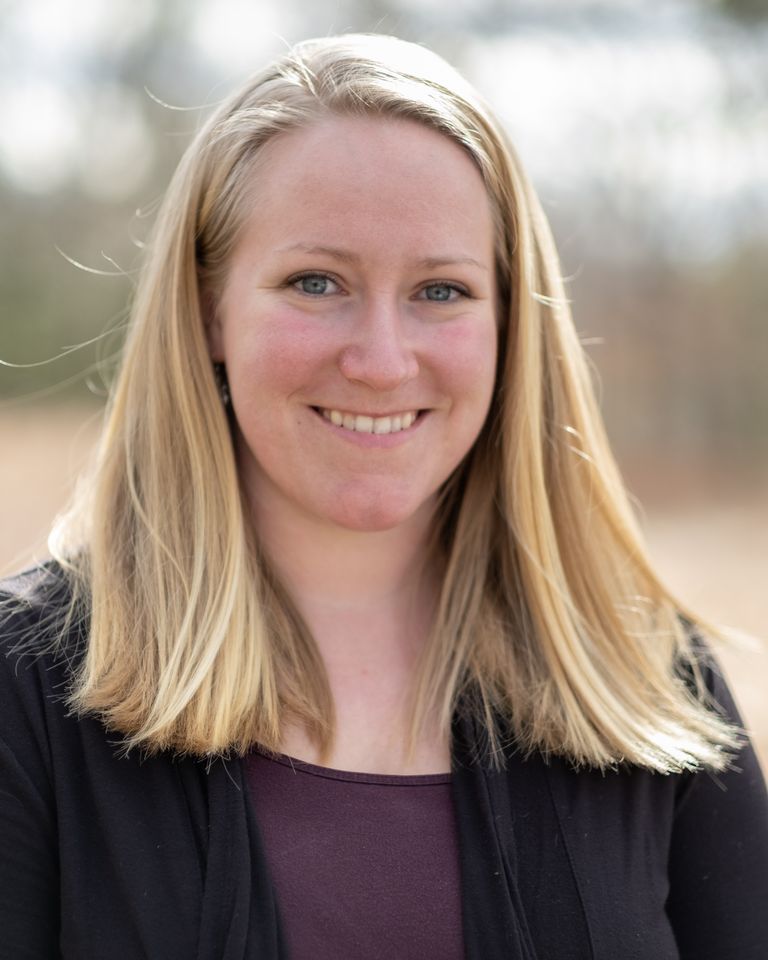 Sarah Wells
Conservation Director
Sarah oversees Mount Grace's conservation and stewardship programs, and specializes in putting together multi-landowner, multi-partner projects. She is also responsible for providing leadership for the North Quabbin Regional Landscape Partnership and for coordinating the conservation and stewardship staff. Before joining Mount Grace in 2012, Sarah was the MassLIFT-AmeriCorps Regional Conservationist with the Partnership where she was responsible for organizing the multi-partner/multi-landowner Quabbin to Wachusett (Q2W) Forest Legacy Project. Sarah is a wildlife biologist and conservationist with five years of experience working on ecological restoration and land protection projects, and holds a B.S. degree in Natural Resources Studies with a minor in Wildlife and Fisheries Conservation from UMass-Amherst. Sarah is a native of Orange, MA and lives at Fox Hill Farm in Orange.
Fletcher Harrington
Community Conservation Program Manager
Fletcher works with local partners and community leaders to identify important community conservation priorities and develop viable land conservation scenarios. A lifelong New England resident, Fletcher grew up exploring the local forests and coastlines, eventually finding the mountains and wilderness of the northern states. These experiences left him with a strong desire to conserve and steward natural spaces and introduce them to others. After working in the tech sector, Fletcher completed his degree in environmental science and served two terms with Mount Grace as a TerraCorps Land Steward and Community Engagement Coordinator.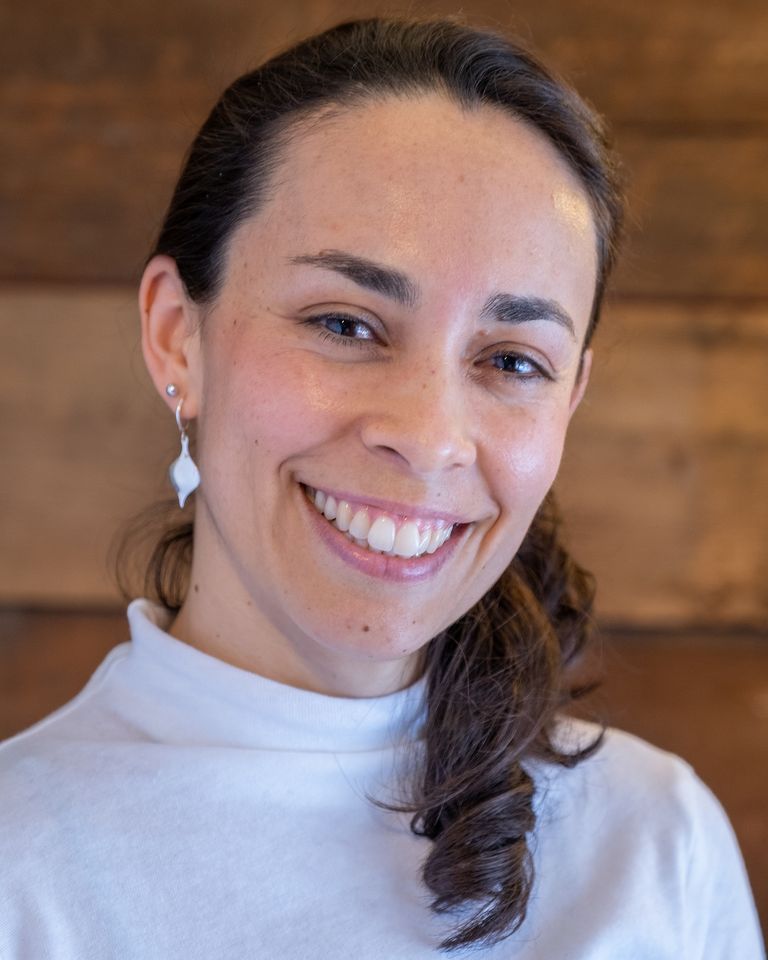 Rocio Lalanda
Farm Conservation Program Manager
Rocio recently earned a Ph.D. in Geography and Environmental Science and Policy, focusing her dissertation on land conservation and, specifically, on the motivations of agricultural-land owners to protect their land in perpetuity from non-agricultural forms of development. She was born and raised in Spain, where she completed two master's degrees in the fields of Sustainability, Corporate Responsibility and Rural Development Project Planning. Her professional background includes positions as management consultant for entrepreneurs in rural areas and director of human resources for a regional environmental nonprofit.
KimLynn Nguyen
Stewardship Manager
KimLynn returns to Mount Grace as a new staff memebr after two years of service with our TerraCorps team. A graduate of the University of Florida with a degree in wildlife ecology and conservation, KimLynn aided monitoring programs focusing on threatened and endangered species at St. Marks and St. Vincent National Wildlife Refuges, an experience which taught her the importance of conserving the land for the benefit of wildlife and people. She has also served as a park ranger conducting environmental education at Merritt Island NWR where she taught youths to embrace the joy and understand the importance of conservation.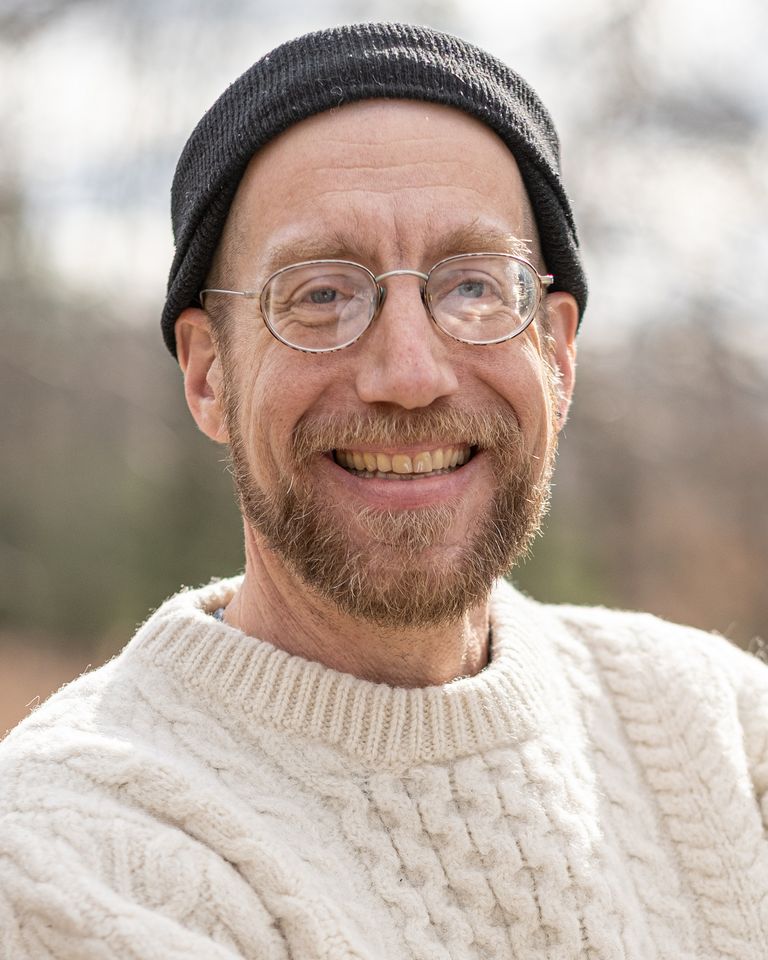 David Kotker
Major Gifts and Grants Manager
David joined Mount Grace in 2007. He is responsible for managing major gifts fundraising, foundation grants development, and the annual and spring appeals. He has worked in fundraising for nonprofit environmental and conservation groups for over ten years, including four years with Greenpeace and four with the Citizens Awareness Network. He has a bachelor's degree from Columbia College.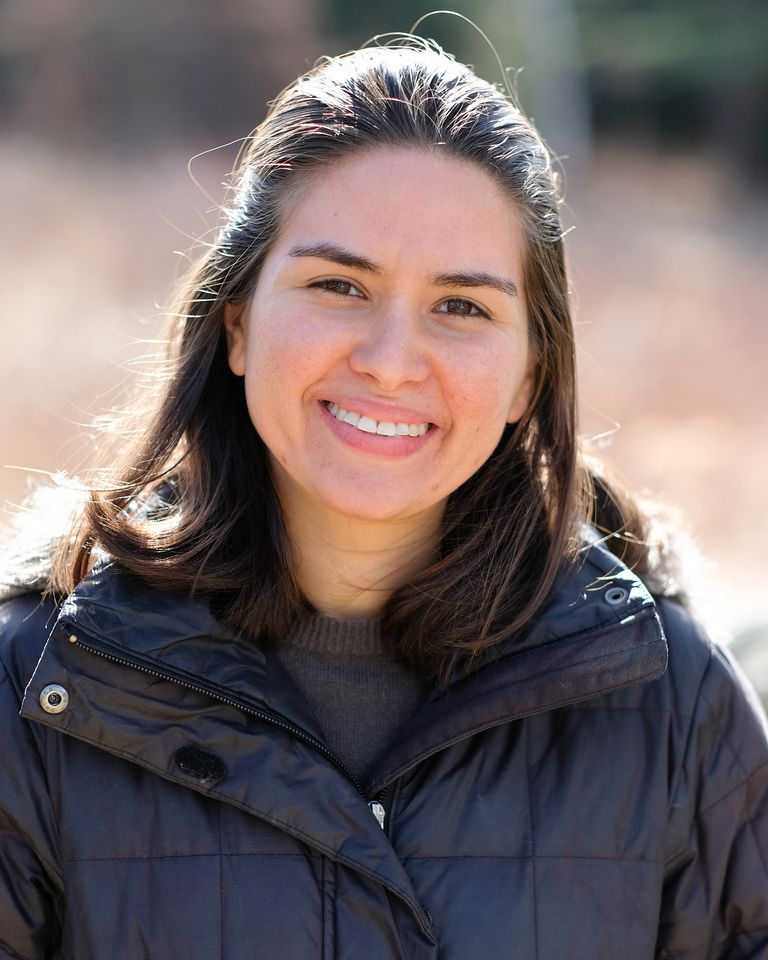 Marielena Lima
Communications and Engagement Coordinator
Marielena is responsible for engaging our members and the general public through events, newsletters and other outreach. She was born and raised in Miami, Florida and was awarded a Posse Foundation scholarship to attend Mount Holyoke College, where she received her bachelor's degree in Environmental Studies. Marielena has experience working in diverse environments with low-income community members, local nonprofits, and state government agencies. When she is not working, you'll find her trying out new cooking and baking recipes, as well as exploring the various hiking trails New England has to offer with her dogs, Carrot and Bogui.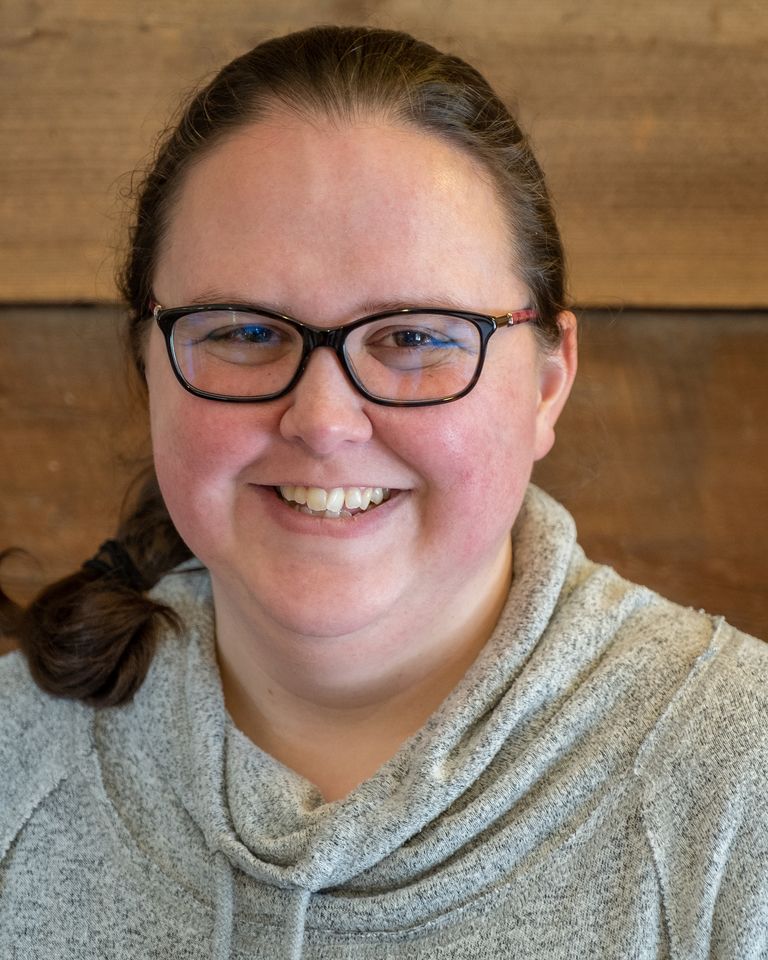 Liz Wilson
Finance and Administration Manager
Liz is originally from Rehoboth, a small farming town in southeastern Massachusetts. When she wasn't out fishing with her father, she usually spent her childhood getting lost in the woods with her sisters, riding her bike, or exploring her neighbor's farms. After graduating with a master's degree in History from the University of Connecticut, she moved to her husband's childhood home of Winchendon in 2012 and worked as an operations supervisor in the financial sector prior to joining Mount Grace in 2019. She loves to read, swim, try new restaurants with her friends, and explore local trails and parks with her husband Deric, her one-year old son Isaac, and her dog Stormy.