Main content
Staff & TerraCorps Members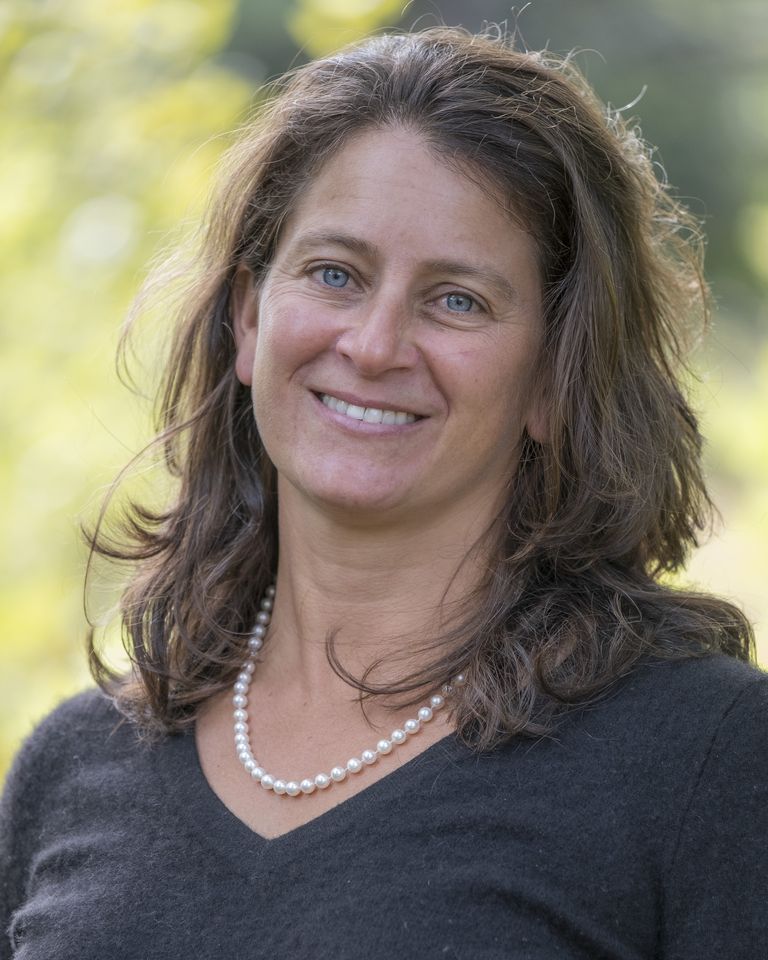 Emma G. Ellsworth
Executive Director
Emma comes to Mount Grace as an avid hunter, angler, hiker, and outdoors woman. She lives at the base of Mount Tully, a Mount Grace protected property. Emma feels very passionate about protecting her "backyard" and grateful to be able to call it a job. Emma spent the last 20 years as a union organizer and negotiator, fighting for social justice, for working class people to have a voice on the job, and for a chance at a decent quality of life. She is thrilled to be applying those same collaborative skills to conservation. She believes deeply in our need to bridge differences, foster a culture of finding common goals, and stand up for what we believe in if we are to be successful. She follows in the footsteps of her father, who was a Mount Grace board member, her brother who was the key note speaker at an annual meeting, and her parent Jay Lord, who helped found Just Roots, another Mount Grace project. Love of the land is in her blood. In this age of crazy storms, unprecedented weather, and bird population decline, conservation of our "backyard" is more important than ever.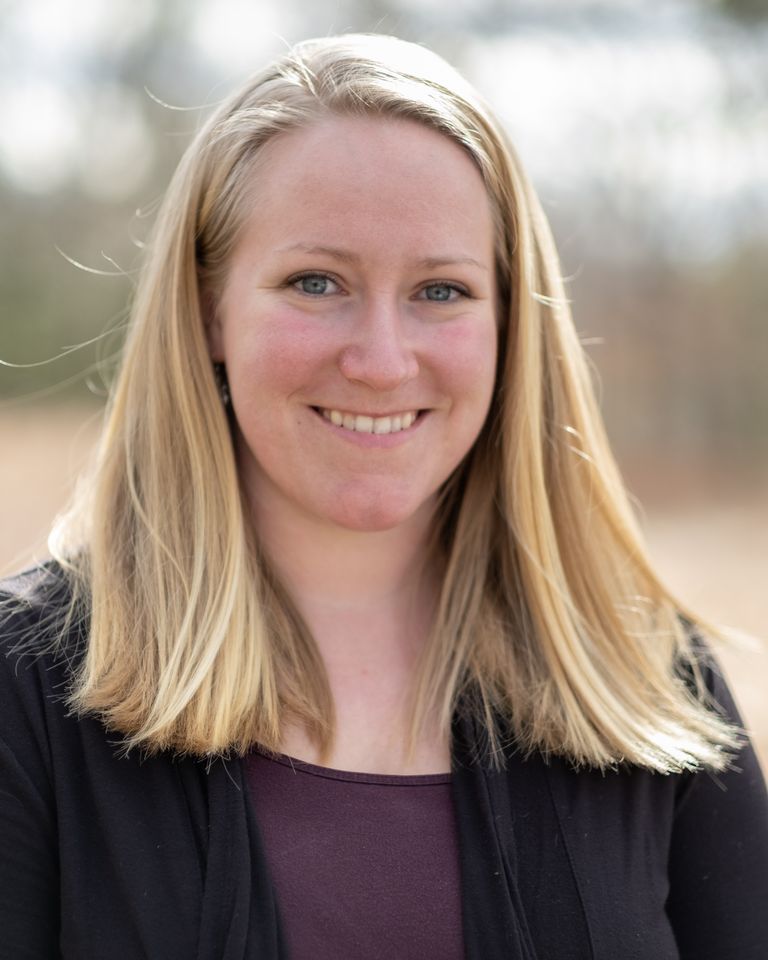 Sarah Wells
Conservation Director
Sarah oversees Mount Grace's conservation and stewardship programs and staff, and specializes in putting together multi-landowner, multi-partner projects. She also coordinates the North Quabbin Regional Landscape Partnership (NQRLP), an informal network of land trusts, state agencies, municipal boards, private landowners, community members, academic institutions, and others interested in conserving and stewarding land in north-central Massachusetts. Sarah joined the NQRLP in 2010 as the MassLIFT-AmeriCorps Regional Conservationist, where she was responsible for organizing the multi-partner/multi-landowner Quabbin to Wachusett (Q2W) Forest Legacy Project. After two AmeriCorps terms, Sarah joined the Mount Grace staff in 2012 as a firm believer in collaboration and partnership-building. Sarah holds a B.S. degree in Natural Resources Studies with a minor in Wildlife and Fisheries Conservation from UMass-Amherst. Sarah grew up in Orange playing in West Brook, and now lives two miles upstream on Fox Hill Farm with her family. She continues to play in West Brook.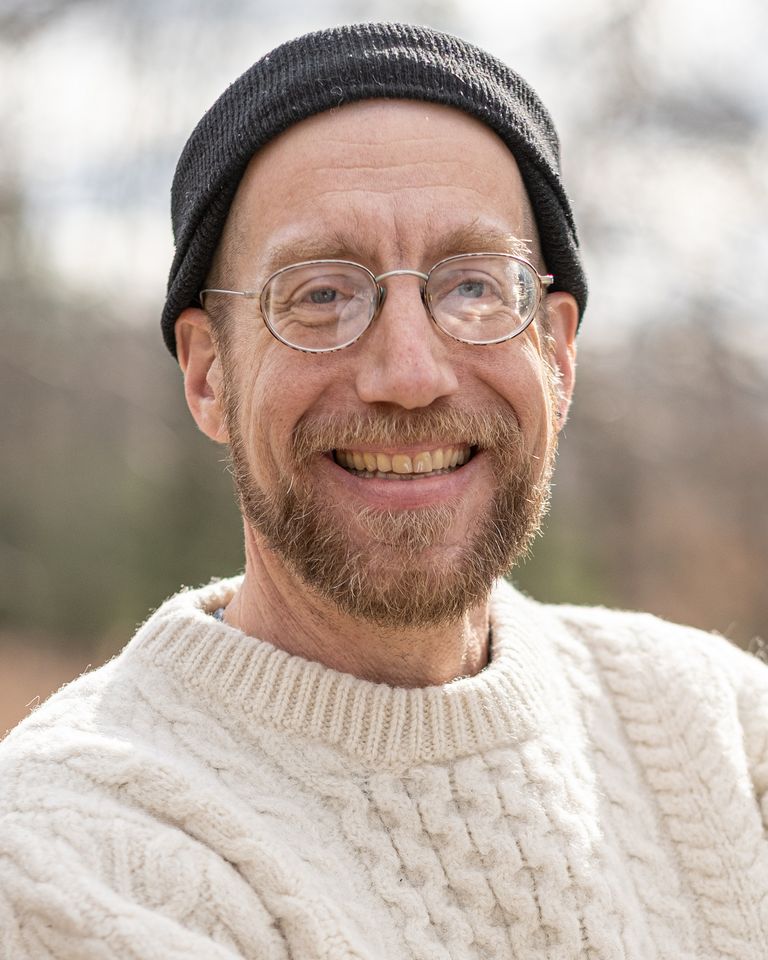 David Kotker
Major Gifts and Grants Manager
David joined Mount Grace in 2007. He is responsible for managing major gifts fundraising, foundation grants development, and the annual and spring appeals. He has worked in fundraising for nonprofit environmental and conservation groups for over ten years, including four years with Greenpeace and four with the Citizens Awareness Network. He has a bachelor's degree from Columbia College.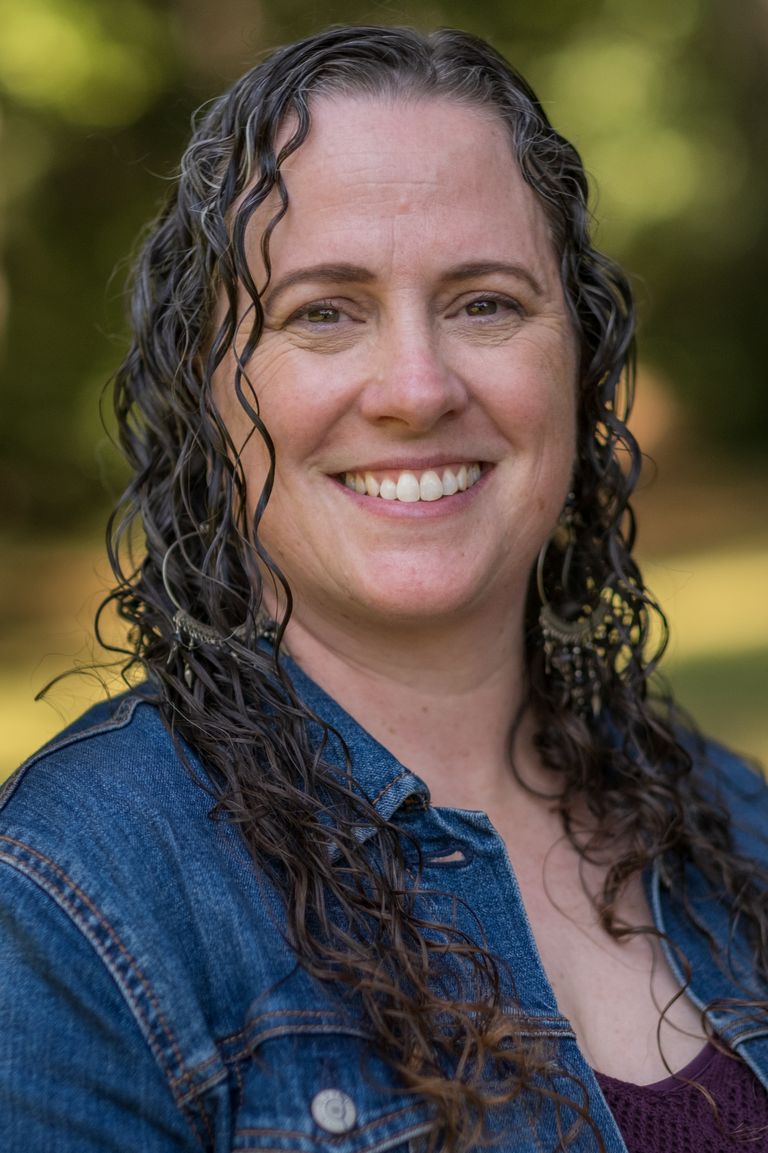 Jenn Albertine
Climate and Land Justice Specialist/Conservation & Stewardship Associate
Jenn is responsible for the integration of Climate and Land Justice into every aspect of Mount Grace's work: conservation, stewardship, and outreach. Before Mount Grace, she held a faculty position at Mount Holyoke College in the Environmental Studies Department where she taught classes that focused human-environment interactions associated with climate change, environmental pollution, sustainability, and food systems- all from the perspective of human health and social justice. Jenn holds a Ph.D. in Plant and Soil Sciences and a B.S. in Environmental Science, both from the UMass Amherst. She held postdoctoral positions at Harvard Forest and UMass Amherst. Her academic research focused on how climate change will impact plants that produce allergenic pollen both within populations and across the landscape, and thus impact human health. Outside of work, she plays leadership roles in two community organizations working to create racial equity and justice: The Holyoke Food and Equity Collective, focused on creating a more equitable and just food system in Holyoke, MA through direct action and policy work, and the Petersham Anti-Racism Coalition (PARC), focused on education, awareness, and action to help our rural communities find our roles in building racial equity and ending systemic racism. In her free time, you can find her on wheels or sled runners behind her team of Siberian Huskies, where she is the lead musher for the Swift River Siberians racing team, as well as working in her garden in the summer.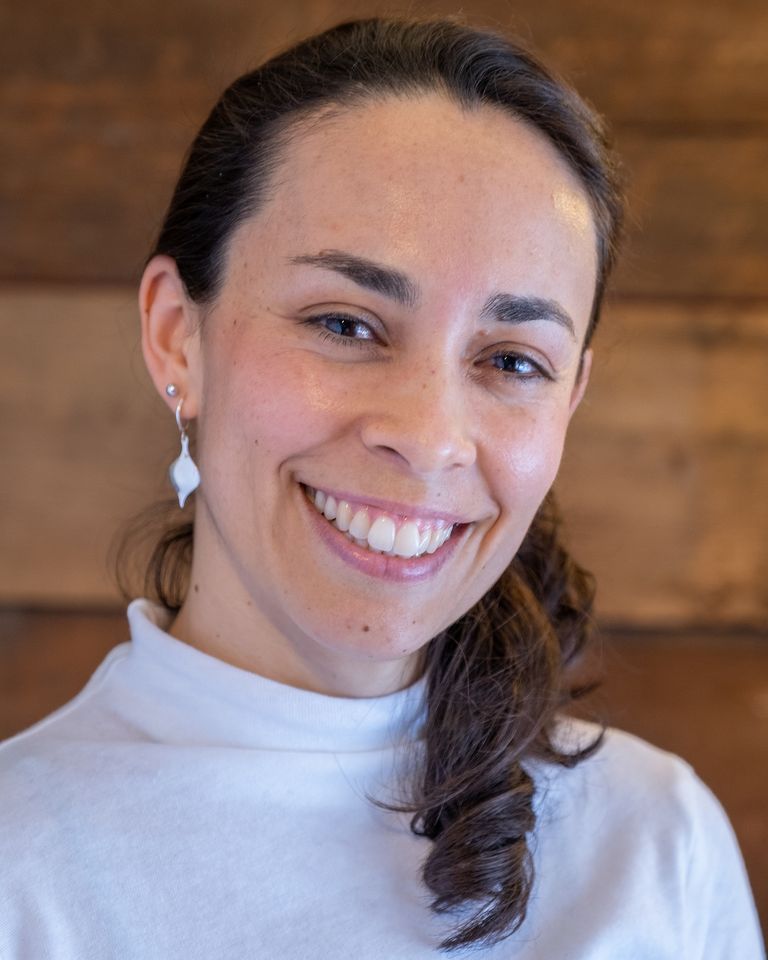 Rocio Lalanda
Farm Conservation Program Manager
Rocio recently earned a Ph.D. in Geography and Environmental Science and Policy, focusing her dissertation on land conservation and, specifically, on the motivations of agricultural-land owners to protect their land in perpetuity from non-agricultural forms of development. She was born and raised in Spain, where she completed two master's degrees in the fields of Sustainability, Corporate Responsibility and Rural Development Project Planning. Her professional background includes positions as management consultant for entrepreneurs in rural areas and director of human resources for a regional environmental nonprofit.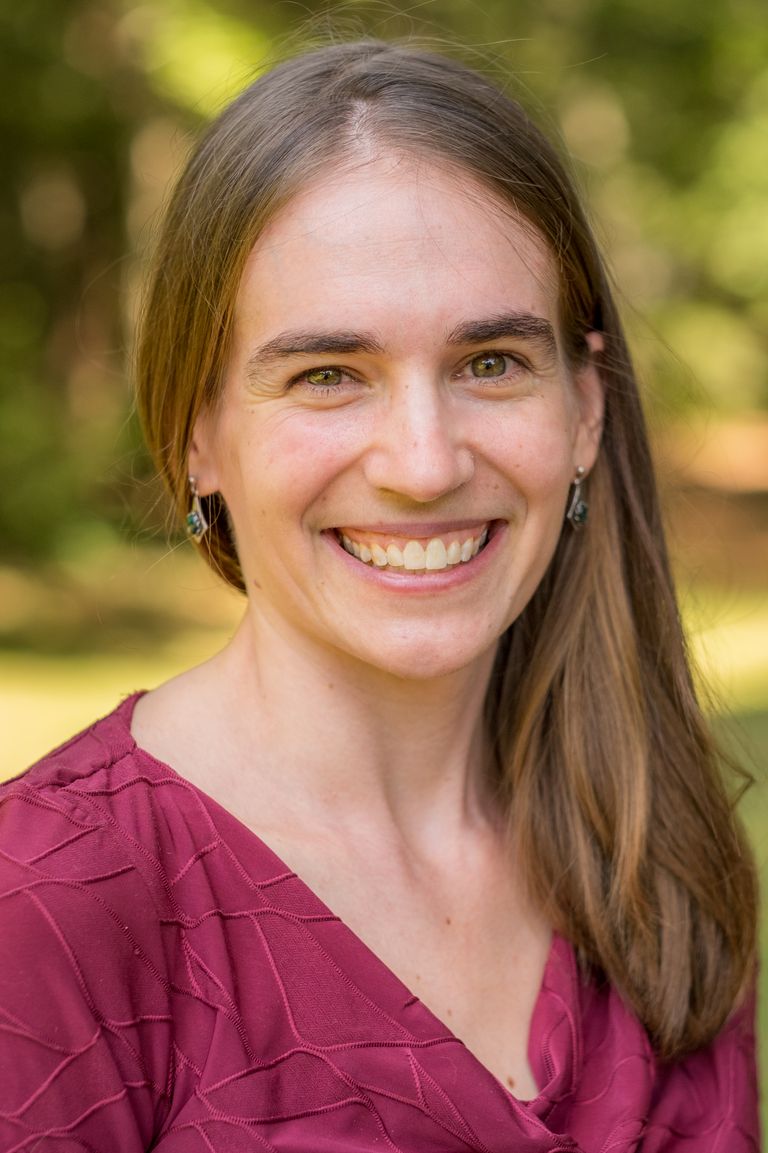 Tessa Dowling
Stewardship Manager
Tessa has been catching frogs and poking under logs since she was a kid. Her inquisitive nature led to an invasive species lab at UMass Amherst, a master's program studying salt marshes in Maine, and back to Massachusetts to serve as a TerraCorps member at Hilltown Land Trust. Serving as their Land Stewardship Coordinator made her realize conservation work connected all the pieces she loved about being an environmentalist: community, sustainability, research and education. When not delving into natural history, she can be found practicing swing dancing or attempting to quilt.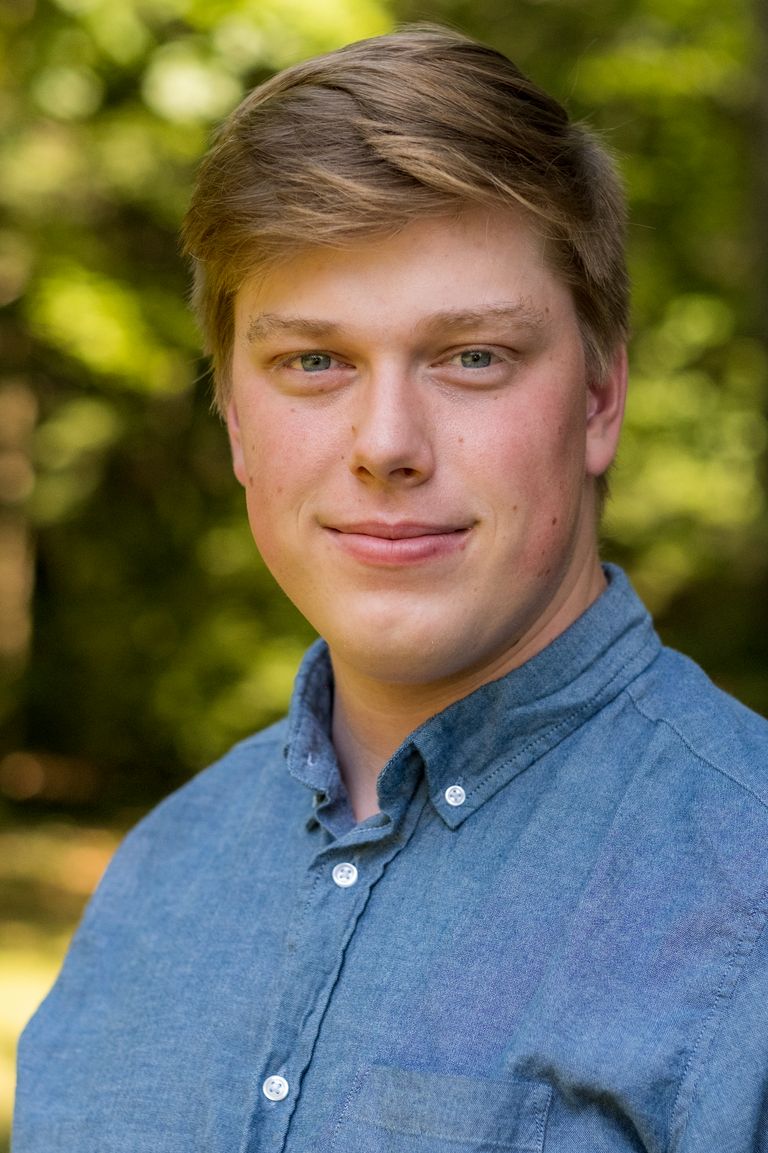 Aaron Nelson
Community Conservation Project Manager
Aaron recently completed his B.A. in International Affairs from George Washington University, with a focus on the effects of climate change on different communities around the world, and their approaches to adaptation. Returning to his hometown, Ashfield, he served as the Farm & Climate TerraCorps-AmeriCorps member at Mount Grace in 2020. In that role he helped to facilitate Mount Grace's Climate Subcommittee and complete an inventory of farmland in Mount Grace's region. He is excited to continue at Mount Grace as the Community Conservation Project Manager and work with towns, communities, and landowners to conserve land critical for climate resilience. When not at work he can be found expanding his cooking skills, hiking, and cross-country skiing.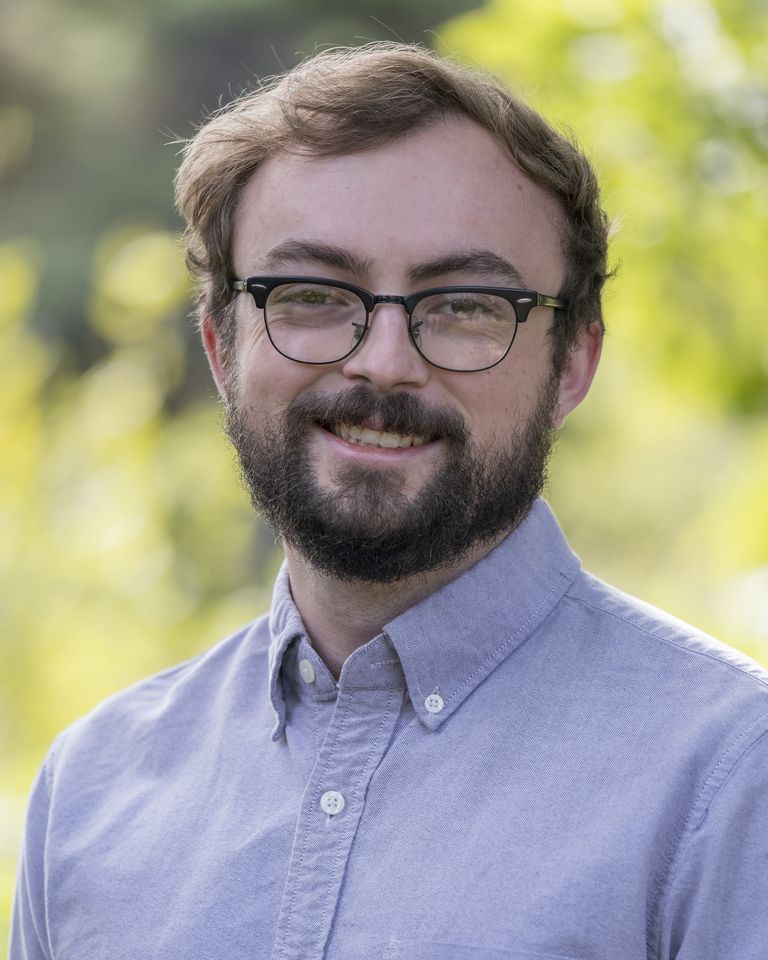 James Holcomb
Membership and Administration Coordinator
James recently earned a master's degree in Environmental Science with a concentration in Advocacy for Social Justice and Sustainability from Antioch University New England. He previously worked in the food systems realm, working with food cooperatives to secure funding to support local farmers and producers. In the warmer months, you can find James hiking, bouldering, or camping and in the winter you will find him on the ski slopes.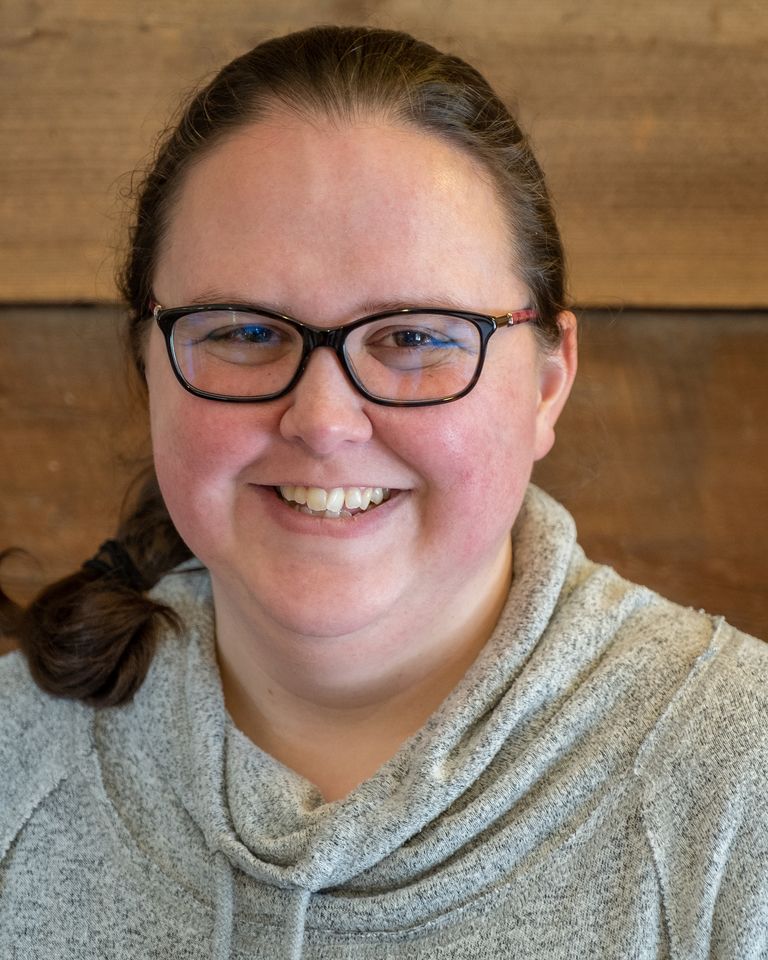 Liz Wilson
Finance and Administration Manager
Liz is originally from Rehoboth, a small farming town in southeastern Massachusetts. When she wasn't out fishing with her father, she usually spent her childhood getting lost in the woods with her sisters, riding her bike, or exploring her neighbor's farms. After graduating with a master's degree in History from the University of Connecticut, she moved to her husband's childhood home of Winchendon in 2012 and worked as an operations supervisor in the financial sector prior to joining Mount Grace in 2019. She loves to read, swim, try new restaurants with her friends, and explore local trails and parks with her husband Deric, her one-year old son Isaac, and her dog Stormy.
2021-2022 TerraCorps Team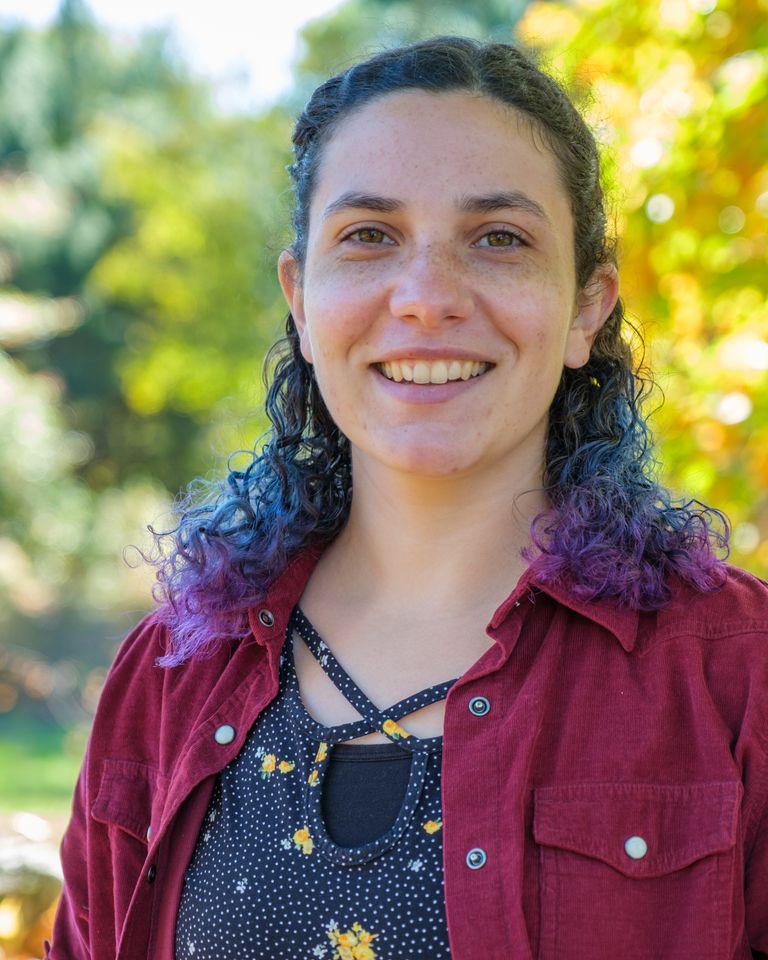 Amanda Carotenuto
Community Engagement/Youth Education Coordinator
Amanda is originally from Acton, Massachusetts and enjoys all things outdoors and getting dirty. She recently graduated from the University of Maine after studying Wildlife Ecology and is excited to be back in Massachusetts to learn more about environmental community engagement. After three summers as an environmental educator in Eastern MA, she looks forward to getting to know the Mount Grace community and helping to organize exciting events in the region. She uses her love of the outdoors and northeastern flora and fauna to inspire her art, and she can often be found drawing, painting, and sculpting.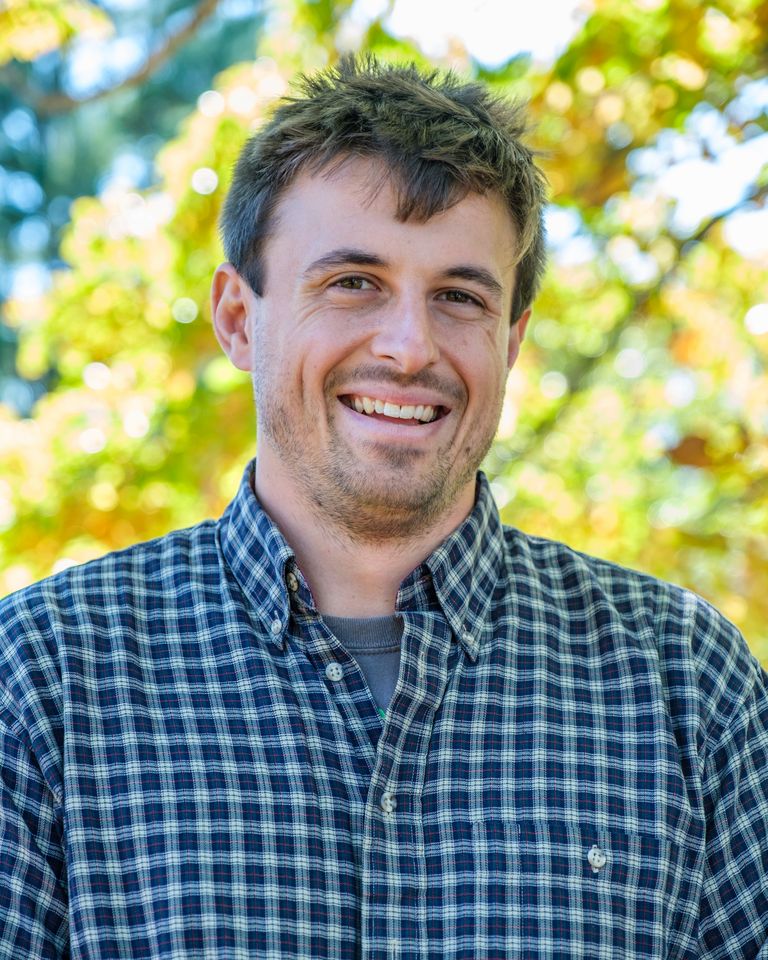 Will Durkin
Land Stewardship Coordinator
After earning a bachelor's degree in Biology and Environmental Science from St. Michael's College in Vermont, Will worked for a land trust in Vermont focusing on land stewardship and protection. He recently has been living in Nevada and California, collecting plant and soils data across the Great Basin. Will is looking forward to playing rugby, backpacking, and backcountry skiing back in his home of the Northeast.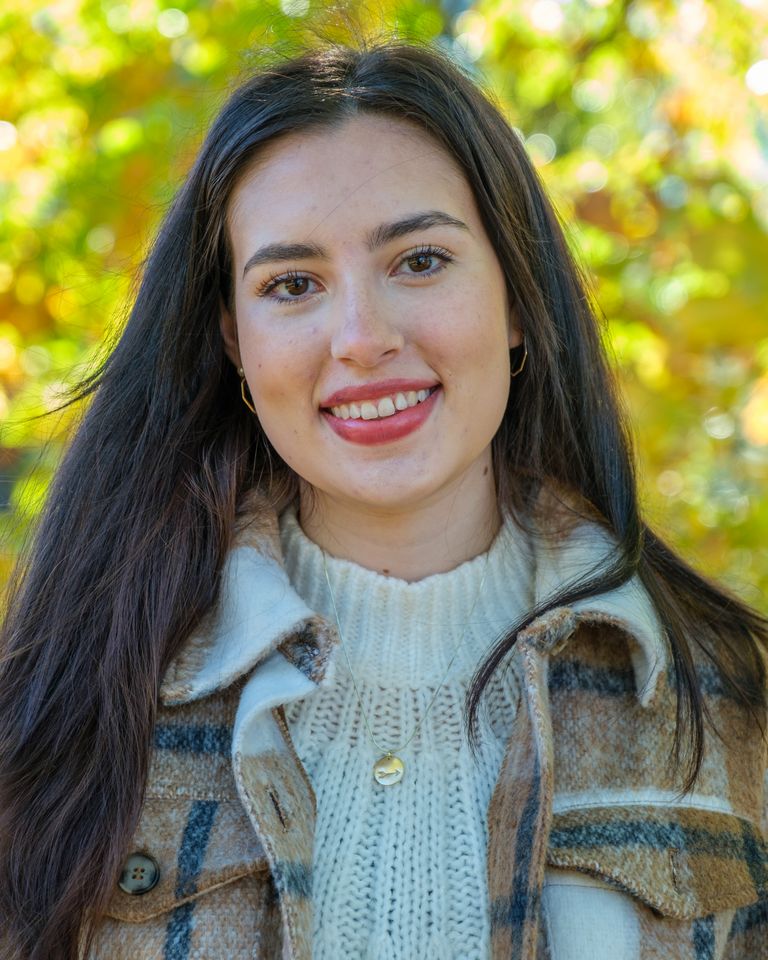 Julia Fitzpatrick
Regional Collaboration Coordinator
Julia Fitzpatrick is from Charlton, Massachusetts, and recently graduated from Worcester State University with a B.S. in Biology and Environmental Science. While at Worcester State, she gained some experience in event planning through being part of the Commuter Activities Board, which held various events on campus. She also was part of a research project studying partridgeberry plants. In her spare time, Julia enjoys reading, painting, and taking her dogs for walks. Julia is very excited to be serving as the Regional Collaboration Coordinator with Mount Grace Land Conservation Trust and the North Quabbin Regional Landscape Partnership!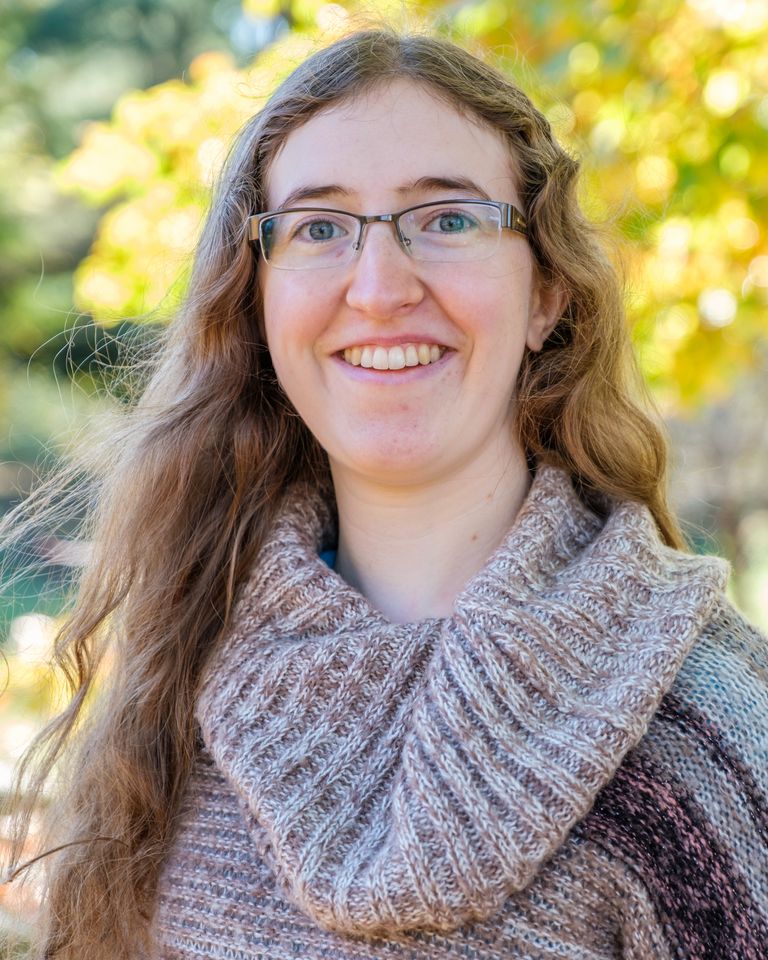 Margaret Thurston
Regional Collaboration Coordinator
Ever since she was a kid, Margaret has loved being in nature. She has fond memories of hiking in the woods, picking blueberries on the hills, and helping her great uncle pick peas in his garden. In 2018, Margaret graduated with a bachelor's degree in Development and Sustainability from the University of Rochester, in Western New York. Since then, she has worked or volunteered for several organizations, including the NYS Department of Environmental Conservation, a climate-focused nonprofit in Boston, and an agricultural extension program in Western NY. At Mount Grace, Margaret is excited to learn from local residents, support farmers, help people plan for climate change, and collaborate with different groups on land equity. When she is not working, Margaret loves to read, run, play violin, talk with friends, or put on music and dance.