Main content
The Land Forever Capital Campaign Complete!
Posted Tuesday, February 7, 2023
— News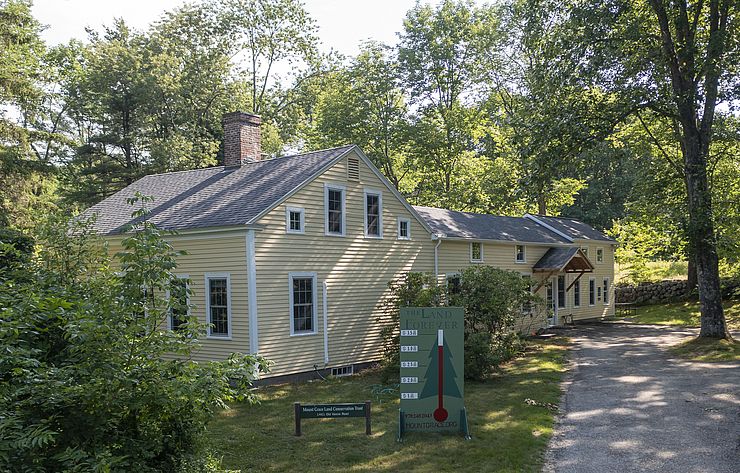 Patience is a necessary virtue in land trust circles. We are thrilled to announce that Mount Grace has now completed The Land Forever Campaign, raising more than $3.5 million to create an endowment supporting our conservation work, a revolving loan fund to make new projects easier to take on, and to upgrade our headquarters at Skyfields Arboretum.
"We're so grateful for the generosity of over 200 community members who donated to ensure the protection, enjoyment, and health of our region," said Executive Director Emma Ellsworth. "With our current legacy of 37,000 acres protected since 1986, Mount Grace is better positioned than ever to meet the challenges of the next 37 years."
Of the $3.5 million, $2 million will go to a strategic endowment fund to ensure Mount Grace's work in perpetuity. Income from this invested fund will be applied to such varying needs as annual monitoring, managing the transfer of affordable farms where we hold options, trail work and sustainable forest management, signage and safety, defending the land we love from powerful threats, and responding to climate change impacts.
$500,000 will be part of the Leigh Youngblood Conservation Opportunity Fund, in honor of the groundbreaking work accomplished under the leadership of our now-retired Executive Director, so that we can move quickly when land becomes available or is threatened.
Mount Grace has grown frugally in a beautiful donated old farmhouse. The final $1 million will cover funds for repairs, insulation, and other energy and workspace efficiency upgrades at our headquarters, Skyfields Arboretum, as well as the construction of a new, energy-efficient accessible barn constructed with locally sourced lumber to create meeting and event space and enable us to continue to grow.
Board President David Spackman offered a "heartfelt thank you" to donors, as well as the organization's staff and volunteers. "Without you, the dream that Leigh and Keith [Ross] came up with years ago would still be just a dream," he said.
"Mount Grace is really all of you. You're the reason we got here," Spackman said.
Thank you to everyone for your hard work, dedication, and generosity. Also, special thanks to Leigh for having the vision and wisdom to kick off this amazing campaign and seal her legacy as a conservation innovator and leader.