Main content
Win for Biodiversity on 71 Acres in Royalston
Posted Thursday, January 5, 2023
— News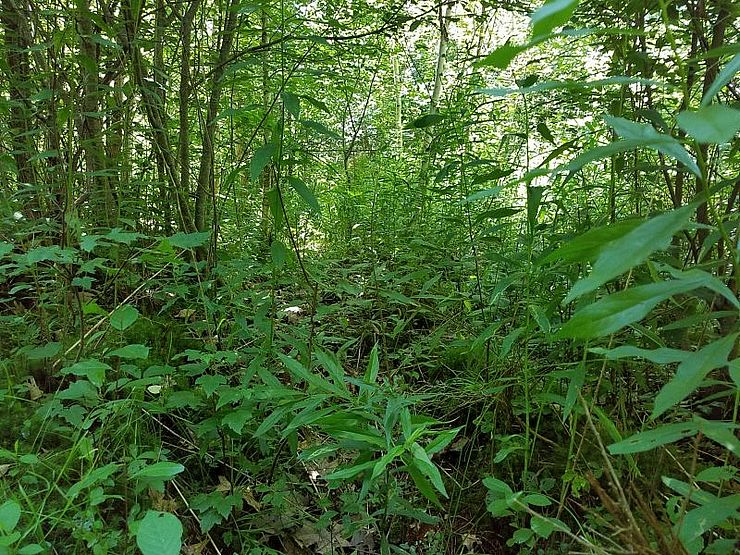 Mount Grace Land Conservation Trust has successfully protected 71 acres of forest in Royalston bordering the Millers River Wildlife Management Area, expanding areas of significant unfragmented and high-quality habitat. Owned and enjoyed by the Magee family for over 50 years, Mount Grace has been working with owner Rosemary Magee to ensure the land remains undeveloped wildlife habitat.
The majority of this land's ecosystem was identified as "most likely to retain its biodiversity as the climate changes" by the UMass Conservation Assessment and Prioritization System (CAPS). The CAPS Index of Ecological Integrity measures the ecosystem quality and resilience based on many factors like vegetation cover, water resources, and proximity to high traffic or development.
Most of the land has been identified as a corridor for wildlife that connects core habitats, and if developed or fragmented it would have significantly disrupted wildlife movement. Moose, deer, snowshoe hare, grouse, turkey, and forest birds are all part of the Millers River WMA ecosystem, as well as many waterfowl and beaver. Rich Brook runs through the property, an apt name for the rich biodiversity this forested landscape supports.
"By protecting her land Rosemary has ensured that this beautiful landscape will remain intact and will provide not only valuable habitat for wildlife, but also many benefits and inspiration for future generations," said Mount Grace Conservation Director Sarah Wells.
On the heels of the recent COP15 United Nations Convention on Biological Diversity, halting biodiversity loss has never felt more urgent, with world leaders now aligned on a global target to protect 30% of the planet by 2030. Protecting areas like this are a timely step toward that ambitious goal. This land is now protected forever from development, thanks to the generosity of Rosemary and the support of Mount Grace members.