Main content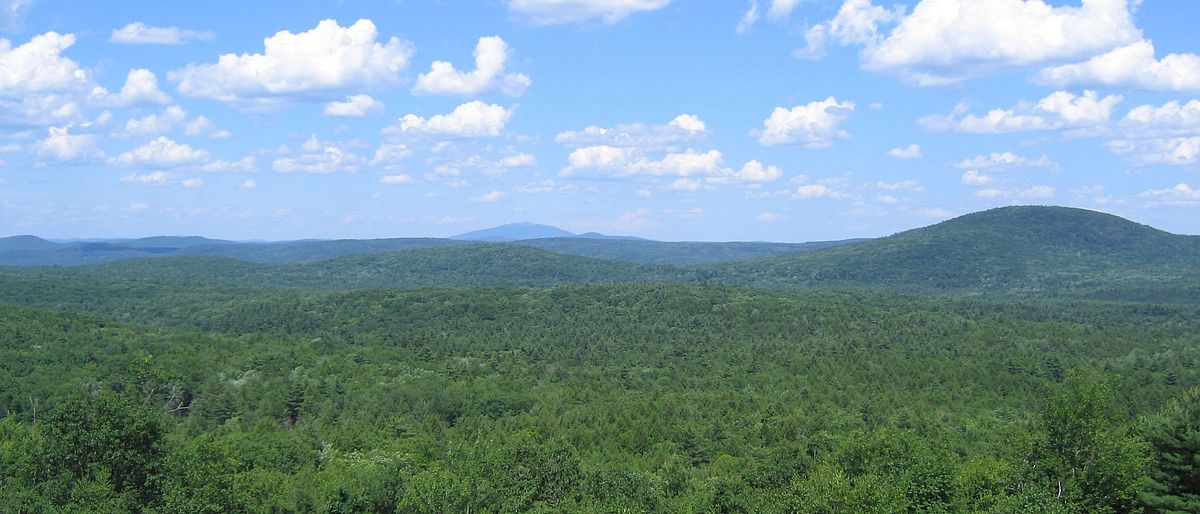 A short walk up the trail to this hidden spot on the eastern edge of Northfield Massachusetts repays the hiker amply with spectacular views of peaks and mountains in every direction—Mount Grace, Mount Ascutney, Mount Wachusett, Mount Monadnock, and myriad smaller hills.
In order to ensure public access to this scenic recreation destination, Mount Grace partnered with the Applachian Mountain Club (AMC) to purchase and make stewardship improvements to the 38-acre mountqain top property in Northfield.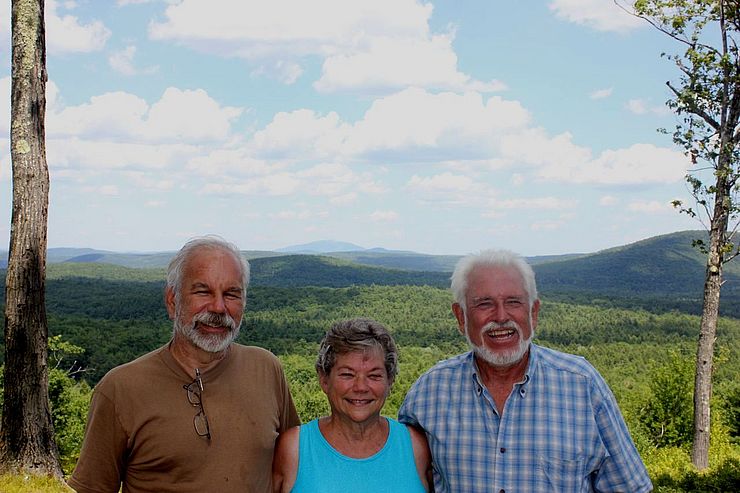 Over the years, Sam and Barbara Richardson built a network of trails here, creating a 180-degree lookout point on the trail and protecting the land with a conservation restriction held by the town as part of Mount Grace's Metacomet Monadnock Forest Legacy Project in 2011. Ultimately the Richardsons and their friend Mike Zlogar built a cabin and tent platforms on the summit to be enjoyed by hikers on the New England National Scenic Trail, which runs through the property.
Under the new partnership, AMC will manage the cabin, camping, and trail, while Mount Grace will own and steward the land. This partnership ensures that the Richardson's legacy, a stunning mountaintop setting where we are free to immerse ourselves in nature, will continue to be not just free from development, but open to all in perpetuity.
Richardson Overlook can be accessed via Alexander Hill Road in Northfield. Follow the dirt road until you reach a parking lot clearing beneath powerlines, the trailhead is marked with a kiosk.
You can support projects like this by supporting the ongoing work of Mount Grace.