Main content
Paul C. Dunn Woodland Preserve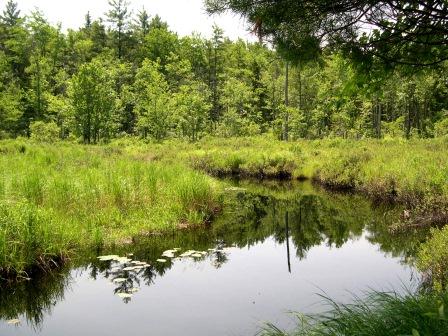 The Paul C. Dunn Woodland Preserve is Mount Grace's second largest conservation area at 166 acres. The blue-blazed loop trail will take you on a leisurely climb through a young stand of head-high white pines, with the silhouettes of large black spruce looming behind them. The northern portion of the trail follows a narrow, sinuous ridge which slopes down steeply on both sides of the trail. This ridge is an esker, a line of mounded gravel and sand that melted out from the underbelly of a glacier over 14,000 years ago. The esker forms a peninsula that looks out over a large grassy wet meadow with the north branch of the Millers River meandering through it. The trail turns south along the large wetland then descends from the esker, leading through a closed-canopy forest dominated by large white pines and red maple. Returning north toward the parking area, the trail widens out onto a logging road lined with raspberries, blackberries, black raspberries, blueberries, and many other fruiting shrubs that make great forage for wildlife and hikers alike.
The Paul C. Dunn Woodland Preserve is open to the public for non-motorized outdoor recreation including hiking, bird watching, nature study, hunting, and fishing.
2 Hewitt Rd, Ashburnham, MA 01430
From the junction of Route 12 and Route 140 in Winchendon, take Route 12 (Spring Street) east. Turn north (left) on Depot Rd toward Sunset Lake. Depot Rd turns into Dunn Rd after crossing Sherbert Rd. Continue on Dunn Rd for 1 mile and turn east (right) onto Hewitt Rd, a dirt road, directly opposite from Blueberry Rd.
Parking is available at the kiosk.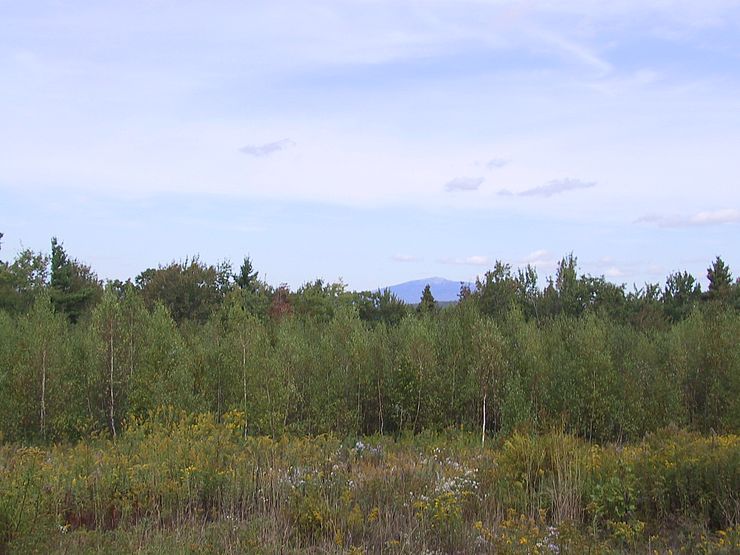 Mount Grace Land Conservation Trust
Gift From
Paul and Laura Dunn (1991)
Property History
Unlike most land in central Massachusetts, the Dunn property has never been farmed. It has been a source of lumber for the region's numerous wood turning and furniture factories. The Dunn family acquired the property at an auction in 1982 to forestall a proposed 147 acre-lot development. The Dunn family donated the land to Mount Grace in 1991. As part of the conservation effort, they also established a modest endowment that permits the property to remain on the property tax rolls as a forest management demonstration area.