Main content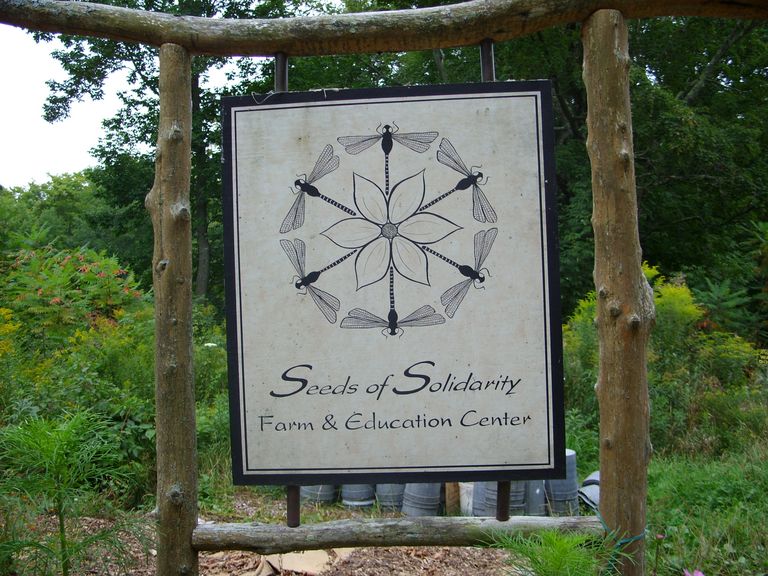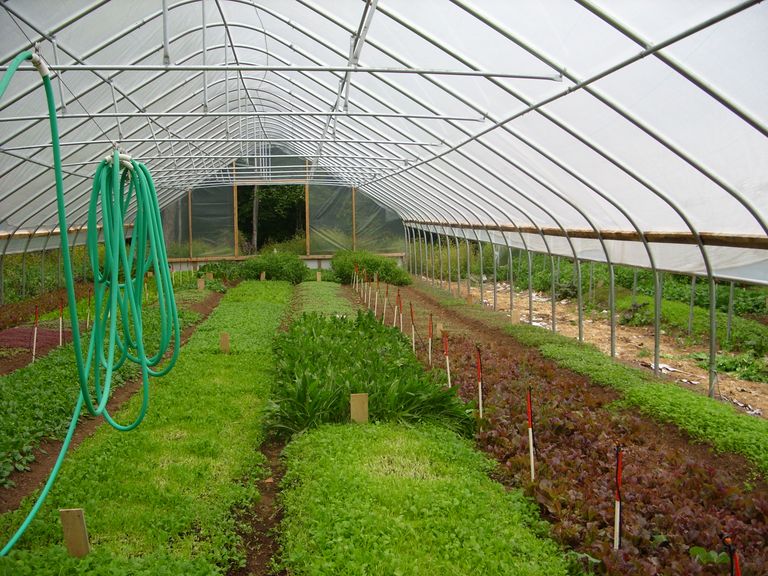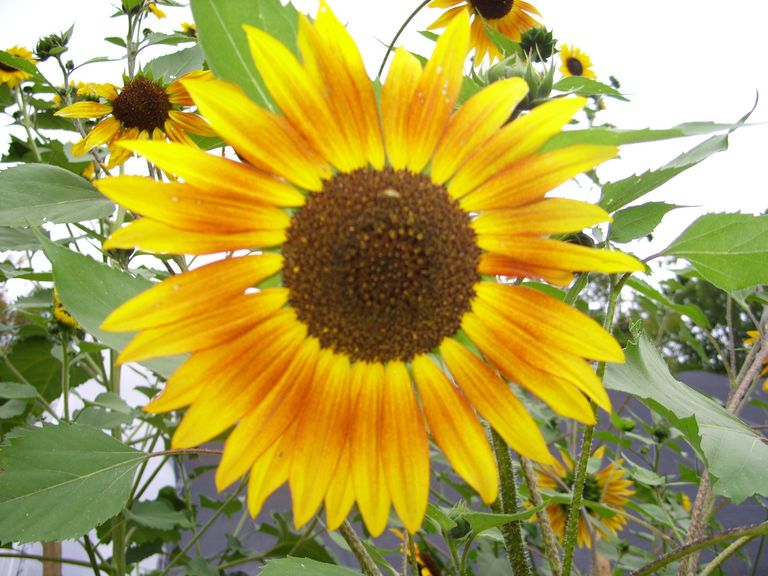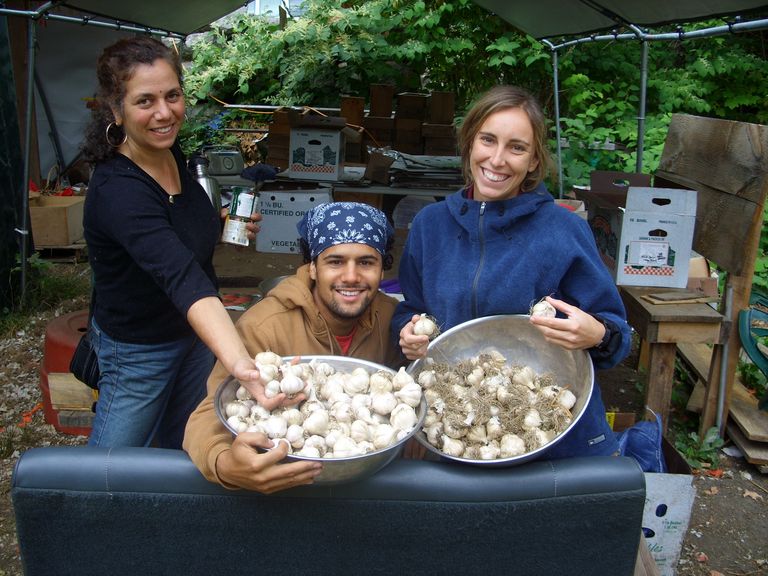 The Seeds of Solidarity Farm is 30 acres of land nestled in the middle of the forest. When Deb Habib and Ricky Baruc purchased the land, it had not been cultivated for many years. The original inhabitants of the region were the Wampanoag, Nipmuc, and Pequoit people. The land encompasses fertile fields and hosts 5 solar hoop houses where they grow greens, fruit and perennial crops, garlic, and sacred and traditional crops such as Hopi blue and Narraganset flour corn. The farm supplies produce to Quabbin Harvest, the local food cooperative in downtown Orange located in a building owned by Mount Grace. Since 1998, the Seeds of Solidarity Education Center has been responsible for the annual North Quabbin Garlic and Arts Festival, deliberately designed as a celebration of local goods and sustainability.
Seeds of Solidarity Farm is open to the public for the purchase of organic produce from their self-serve farm stand.
Directions
165 Chestnut Hill Road, Orange, MA 01364
From Route 2: Take Exit 14 and turn onto Holtshire Rd. Follow this road approximately 1.5 miles south and turn right onto Chestnut Hill Rd. Proceed uphill 1/2 mile to the "T" and turn left. In approx. 1/2 mile, bear right in the fork in the road and continue 3/4 mile.
Parking is available near the farmstand or at the house.
Deb Habib and Ricky Baruc
Year Protected
1996
Property History
Deb Habib and Ricky Baruc purchased 30 acres of land protected by a Mount Grace CR in 1996 and established Seeds of Solidarity Farm which teaches practical methods for organic farming and renewable energy generation to people of all ages.