Main content
National Farmers' Day is 10/12
Posted Thursday, October 5, 2023
— News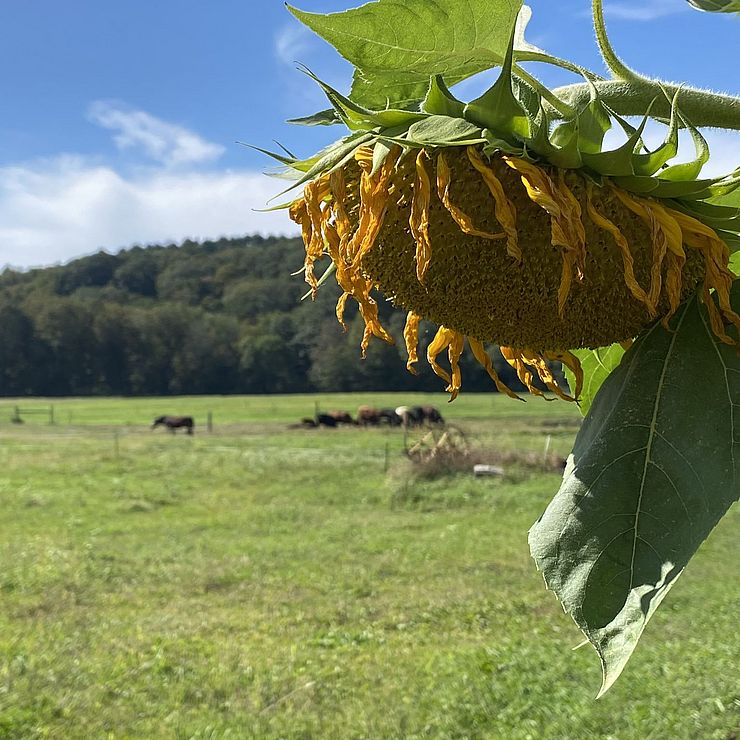 Each day, farmers and ranchers care for the land, animals, natural resources, and their families. They have a desire to succeed, the drive to innovate and a passion for grow. Challenges such as land ownership, access to markets, effects of climate change, high cost of inputs, and low return on investment among others are important to remember as we show appreciation for our farmers. Through their dedication in the face of these adversities, agriculture has remained a defining feature of our region throughout generations of change.
Today and every day that you get the opportunity, support your local farmers by joining a CSA (community supported agriculture), shopping at a farmers' market or at your local food co-op (like Quabbin Harvest), or buying directly from farm stands. This time of year is also full of fall harvest festivals, apple picking, corn mazes, and more fun farm events that generate revenue beyond what milk and carrots ever could.
Learn more about the landscape farmers are working within by visiting the websites of organizations such as Community Involved in Sustainable Agriculture (CISA), Northeast Organic Farming Association (NOFA) MA, and the American Farmland Trust (AFT).
Farmers – AFT has just released applications for the 2024 New England Farmer Microgrants Program (NEFMP) – due by 11/21. Now in its fifth year, the program continues to address key barriers faced by New England farmers: access to land, farm succession and land transfer planning, and adopting regenerative agriculture or soil health practices on livestock operations. NEFMP will consist of two separate funding opportunities: the Western New England Regenerative Livestock Farming grants (RLF) and the Farmland Access, Succession, and Transfer Support grants (FAST).
The RLF grant will award $10,000 to livestock producers in select counties in CT, MA, NH, and VT for projects that improve soil health through the adoption of regenerative agricultural practices. The FAST grant is up to $5,000 for farmers who are looking to purchase or lease land or pass their farms on to other farmers. To be eligible for this year's FAST grants, farmer applicants must be in Maine, Rhode Island, or any of the 9 counties of Eastern Massachusetts.