Main content
Orange Farmers Market Reopening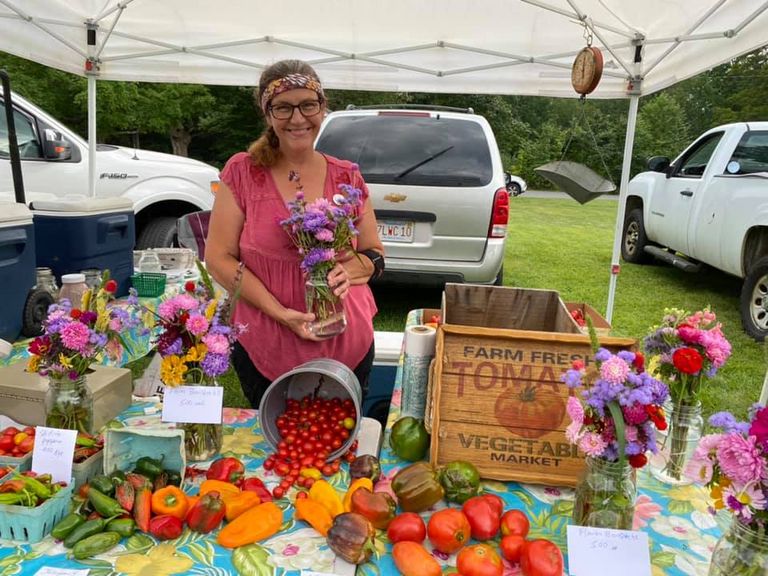 The Orange Farmers Market is back!
The Orange Farmers Market opened for the season on Thursday, May 12 at the Orange Armory parking lot (135 East Main Street in Orange). The market will run every Thursday from 3-6 p.m. through October 20, 2022, rain or shine. There will be live music and vendors offering veggies, flowers, baked goods, plants, herbal remedies, dairy, soaps, craft items, and more.
Mount Grace has provided staff support to the Orange Farmers Market for several years. This work is part of Mount Grace's broader focus on food systems, beginning in 2013 when Mount Grace convened with regional partners to establish the Greater Quabbin Food Alliance.
Why is the Orange Farmers Market so important to Mount Grace? While Mount Grace's mission centers around conserving land, ultimately we are part of a broader mission: contributing to a vibrant community. Farmers markets offer healthy food, a community gathering place, and income to vendors – making both our community and our farm economy stronger. In turn, a healthy community and farm economy helps ensure that there will still be farmland to conserve in the future.
The Farmers Market is in need of volunteers and financial support this year. For more information, please contact Rachel Gonzalez, Orange Farmers Market Manager, at 978-413-0740, or visit www.facebook.com/OrangeFarmersMarket.