Main content
TerraCorps Time - Three Positions Available 
Posted Thursday, June 1, 2023
— News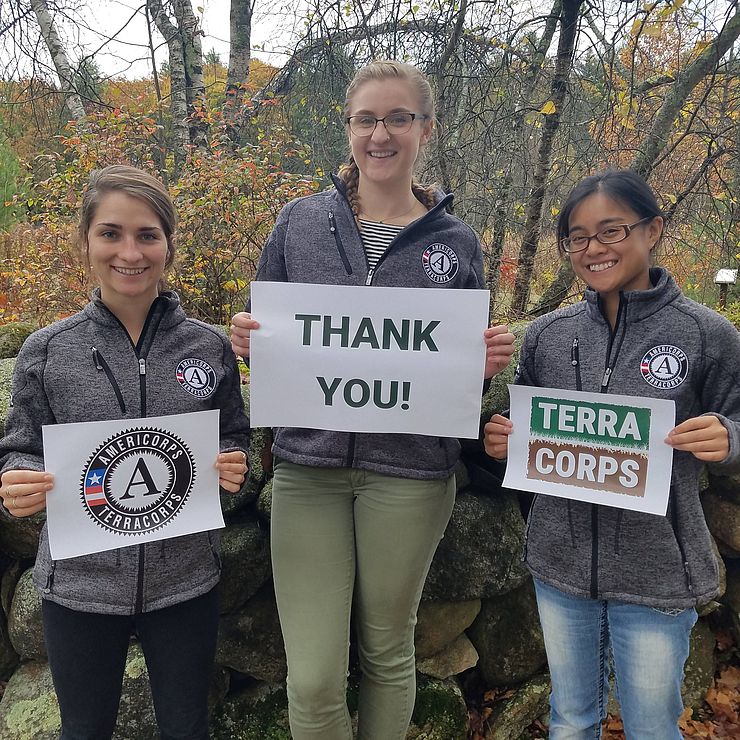 Mount Grace is seeking three ambitious new TerraCorps members for the 2023-2024 term. Please forward this link to anyone who may be interested in serving with us as the Land Conservation Coordinator, Land Stewardship Coordinator, or Community Engagement Coordinator.

TerraCorps is an AmeriCorps program in collaboration with regional conservation organizations seeking to build public support for land conservation, increase regional conservation capacity, strengthen land stewardship, and provide opportunities for youth to connect with nature and engage in service learning.

But don't worry, our current TerraCorps members won't be going anywhere! We are very pleased that both Julia and May have accepted offers to continue at Mount Grace at full-time staff upon completion of their service year!
---
Applications for these positions must be submitted via the TerraCorps online application. To read the full position description go to terracorps.org/available-member-positions
For more info on Mount Grace's TerraCorps program and history, go to mountgrace.org/what-we-do/terracorps
---
The members will be able to collaboratively develop a service plan with their supervisor. Mount Grace is committed to incorporating the skills and passions of incoming members into these flexible service plans.
In addition to other benefits described on the TerraCorps website, members serving in 2023-24 terms will receive a $26,667 total living allowance ($1,066.68 biweekly before taxes) and a $6,895 AmeriCorps Segal Education Award (https://americorps.gov/members-volunteers/segal-americorps-education-award). The term starts on August 28th, 2023.