Main content
$1.25M Granted to Protect Nearly 1000 Acres in Barre
Posted Monday, October 30, 2023
— News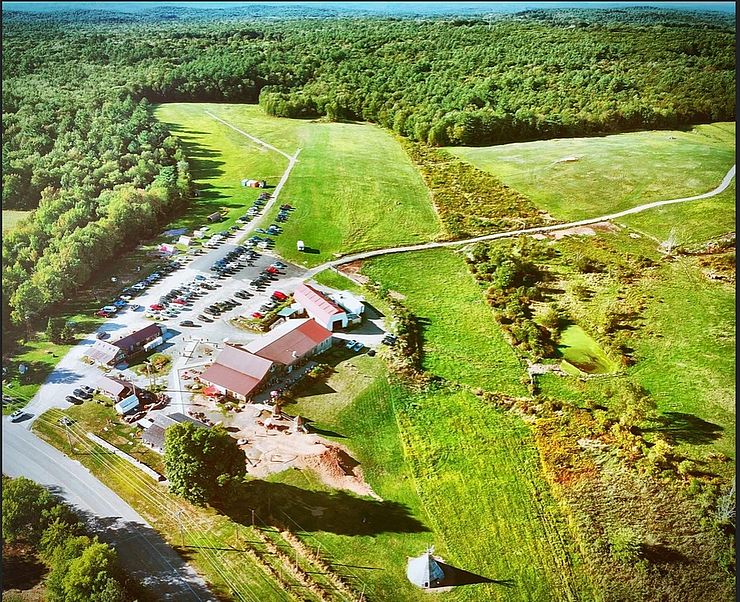 Mount Grace Land Conservation Trust, Mass Audubon, East Quabbin Land Trust, DCR-Division of Water Supply Protection, and the Barre Conservation Commission have been collectively awarded $1.25 million through the Massachusetts Executive Office of Energy and Environmental Affairs (EEA) Landscape Partnership Program to protect 973 acres.
"We're investing to protect our forests and agricultural land while strengthening our communities. This program is just one example of how we're taking a whole-of-government approach to making Massachusetts more resilient," said Governor Maura Healey. "Our Administration is proud to assist these communities in acquiring land and creating vibrant, accessible green space that will boost the quality of life in Massachusetts."
The Hawes Hill Conservation Corridor Project protects nine properties in Barre that will continue to be sustainably managed by private landowners for forestry, agriculture, and recreation. Conserving these properties will protect drinking water, promote climate resilience, enhance wildlife connectivity, support the local economy and conservation east of the Quabbin Reservoir.
"It is imperative to take a holistic approach to land protection and recognize the importance of strategically connecting crucial habitats," said Mass Audubon Senior Director of Land Conservation David Santomenna. "We're thrilled to work with Mount Grace and our other partners to combine these parcels, creating a protected corridor that will bolster the area's biodiversity and increase open space."
The Landscape Partnership Grant Program was created in 2011 to facilitate this kind of large-scale project that sustains the integrity and resilience of ecosystems, protect the viability of farm and forest economies, and expand public outdoor recreational opportunities while enhancing partnerships among state, municipal, and non-profit entities.
Senator Anne Gobi, who was appointed as the new Director of Rural Affairs in the Executive Office of Economic Development this spring, celebrated the ongoing work of the partnership, "Mount Grace continues to not only be great stewards of our lands, but also create strong public/private partnerships. I thank the Healey-Driscoll Administration for their unwavering support and understanding the importance of conservation and actions to sustain agricultural opportunities now and into the future."
One participating landowner, Phil Stevens of Carter & Stevens Farm, said that "everybody at the farm is proud to have helped get this project started and gratified to see so many neighbors involved and so much support from the participating land trusts."
A half hour from Worcester, The Hawes Hill Conservation Corridor partners collaborated with Barre landowners to thoughtfully design a project that stitches together a mosaic of biodiverse habitat, streams, and sustainably managed forests and farmland in a tightly knit geographical area.
"This is a very special opportunity for all of us," Mount Grace Conservation Director Sarah Wells summed up. "We are so grateful we'll be able to protect such a significant neighborhood in Barre. As always, we couldn't do any of this without the landowners who are choosing to conserve their farms, fields, and woods."
With the award of this grant funding from EEA, the project partners now have the obligation to raise the additional funds necessary and to coordinate the completion of the nine conservation restrictions to finish the project by the summer of 2024.