Main content
Joining the Network for Soil Health Stewardship
Posted Monday, October 30, 2023
— News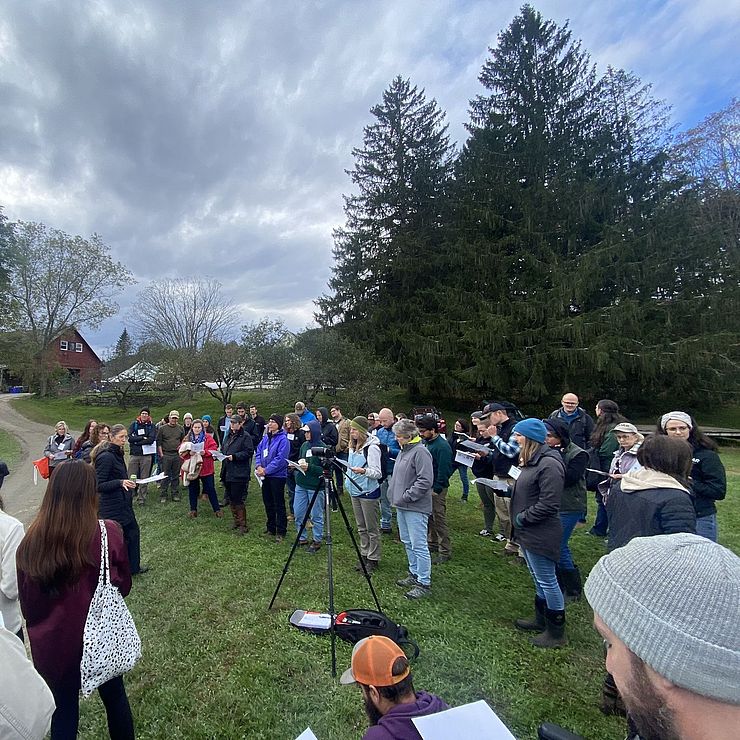 Healthy soils are the foundation of productive farmland and farm viability. Healthy soils can improve both on-farm productivity and environmental health by preventing the loss of soil and nutrients to our waterways, protecting water quality and water quantity, and restoring soil biology and function. They are also critical to enabling farms and ranches to sequester carbon, reduce greenhouse gas emissions, and be more resilient to increasingly intense and erratic weather conditions.
Mount Grace has joined forces with the American Farmland Trust (AFT) and National Agricultural Land Network (NALN) through their Soil Health Stewards Program, an ambitious national effort to engage and support agricultural land protection practitioners in promoting soil health practices with the farmers and others who own and manage permanently protected agricultural land. The program conducted a three-day training in October with a cohort of 25 entities in the Natural Resources Conservation Service (NRCS) Northeast region, each developing a Soil Health Stewards Action Plan to use in their work.
Through this work we aim to communicate effectively about the benefits of healthy soil and the conservation practices that enhance soil health; understand basic challenges farmers experience with soil health practice adoption; connect interested farmers with technical advisors, cost-share programs, and other resources to help them successfully implement soil health practices; and understand options for promoting soil health practices through agricultural conservation restriction language and other agreements and contracts.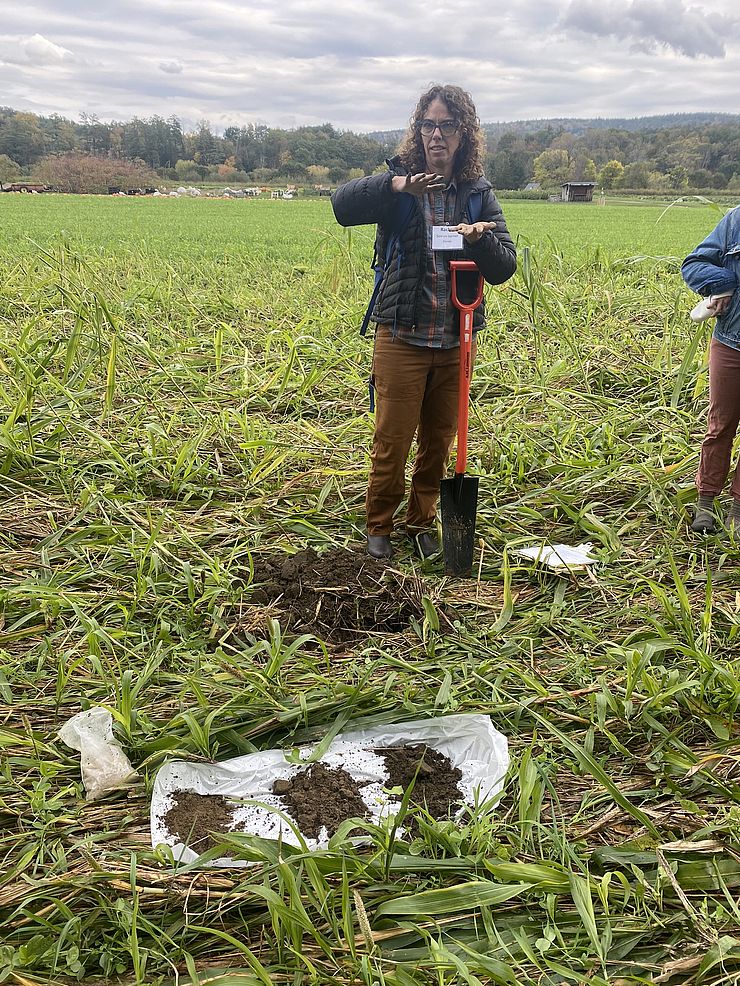 The training presented a curriculum developed in collaboration with a national advisory committee composed of scientists and conservation professionals with direct experience working with farmers, ranchers, and landowners to promote soil health. Ongoing technical support will be provided by AFT and NALN's soil health team, led by Dr. Bianca Moebius-Clune, former founding Director of USDA-NRCS' Soil Health Division.
We left the training with a toolkit of resources to educate, engage, and evaluate soil health practice implementation on protected agricultural land, as well as case studies featuring "soil health successful farmers" that document the impacts improved soil health can have on farm economics, water, and climate.
USDA's NRCS is generously providing financial support for the program and the NALN is a national information and peer learning network with over 700 members that is focused on agricultural land retention and protection. Over the next year, Mount Grace will be working with the support of the network to build partnerships across our region to better serve the needs of our farmers in implementing soil health practices.
We'll be organizing workshops on pasture and field crop management that highlight best practices for improving soil health, presenting new information on the science and economics of soil health practices, and connecting farmers to service providers to access funding for these practices. We'll also be providing one-on-one support to farmers and landowners interested in engaging in this work. If you are interested in being part of this growing effort to improve soil health in the Mount Grace region, please reach out, we'd love to hear from you! Send a brief e-mail of introduction to Jess at bryant@ mountgrace.org to join us in this important work.