Main content
Get Ready for Citizen Science Projects with iNaturalist Training on Earth Day
Posted Tuesday, April 4, 2023
— News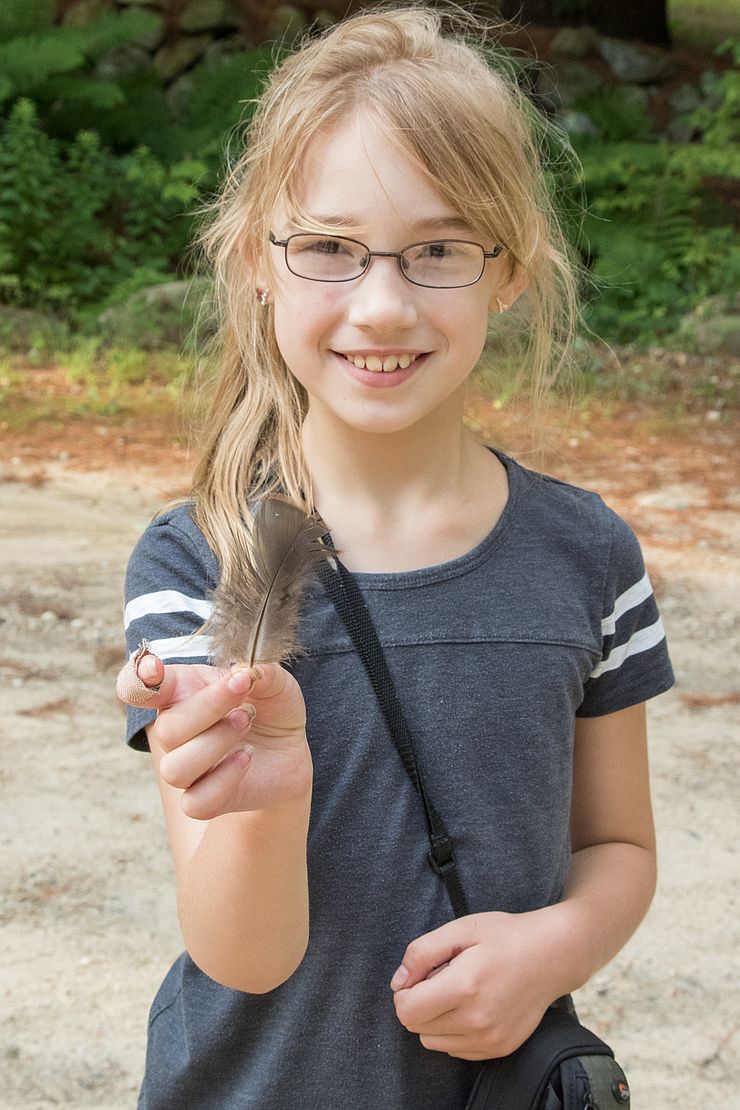 This spring Mount Grace will hold a series of iNaturalist events as we integrate more citizen science projects around our conserved lands. To get up to speed with how to use the iNaturalist app on your phone and computer, we're offering a training on Earth Day, Saturday April 22nd at 2pm at Skyfields Arboretum in Athol with Lynn Harper, retired MassWildlife conservation planner.
This is gearing us up for participation in the City Nature Challenge April 28th-May 1st – a global bioblitz aimed at connecting people with the biodiversity all around them. Lynn is partnering with Melanie Radik, a science and engineering librarian at UMass Amherst, to coordinate the Western Mass City Nature Challenge project, encompassing the four western counties in Massachusetts: Berkshire, Franklin, Hampshire, and Hampden.
"Now in its eighth year, the City Nature Challenge has grown exponentially; in 2023, we expect more than 400 cities and regions to participate. Data collection is via iNaturalist, a free app and website. Once you've joined iNaturalist, go to the project page and join our project by clicking the Join button towards the upper righthand corner," said Lynn of this regional effort. "You don't have to join an event to contribute observations; feel free to make observations by yourself in your backyard or your favorite local natural area - the more the merrier!"
iNaturalist is a mobile app that can identify plants and wildlife, and it can turn a normal hike into an adventure. Here at Mount Grace, we are using it to get a better idea of what is being seen at on our Conservation Areas. Of course, we can't do this without your help!
Arthur Iversen Conservation Area has almost 6,000 iNaturalist observations, mostly thanks to Mount Grace members Jack Cadwell and Karro Frost. Since 2020, they've been using iNaturalist on their regular walks there. Jack explains that "it gives the land a past that people can see. After using iNaturalist for three years, I have found that I am more able to notice what's around me. Even driving, it's hard to not notice the Pitch Pines that I am trying to add. I never used to be on the lookout for orchids, but now it's hard not to be."
When you take a photo with the app it uses AI technology to help you identify what you saw, then it marks it on the map. At this point, human identifiers online will help you figure out what you have seen. The record it leaves can be used by scientists around the world. That's why people with any level of environmental knowledge can find success with this app and contribute to larger research projects.
Mount Grace will be kick off the City Nature Challenge with a vernal pool program in Wendell on April 29th at 1pm, and will also host walks at Arthur Iversen Conservation Area on April 30th at 1pm, and Alderbrook Meadows Wildlife Sanctuary in Northfield on May 1st at 6pm. If you want to learn more or RSVP, please contact Jessica at bryant@mountgrace.org. Citizen science is a key way we can learn more about what we are protecting!